Jen Shah reports to prison: 'Real Housewives' star to serve 6.5 years
NEW YORK - Jen Shah, the convicted cast member of "Real Housewives of Salt Lake City" has reported to federal prison.
She arrived at Federal Prison Camp Bryan in Bryan, Texas.  She is now in the custody of the Bureau of Prisons, the agency confirmed in an email to FOX 5 News.
The reality TV star was sentenced last month to 6.5 years in prison in connection with her fraud case.
Shah pleaded guilty in July to one charge of conspiracy to commit wire fraud in connection with telemarketing.
Federal prosecutors in Manhattan said she admitted she victimized 10 or more persons over the age of 55 as part of the plea.
Get breaking news alerts in the free FOX5NY News app!  |  Sign up for FOX 5 email newsletters
Shah, 48, of Park City, Utah, had faced a maximum sentence of 30 years in prison.
Prosecutors said Shah used profits from the scam fraud to live in a mansion dubbed "Shah Ski Chalet" in the resort ski town of Park City, Utah.  The home is now listed for sale for $7.4 million, according to a presentence document.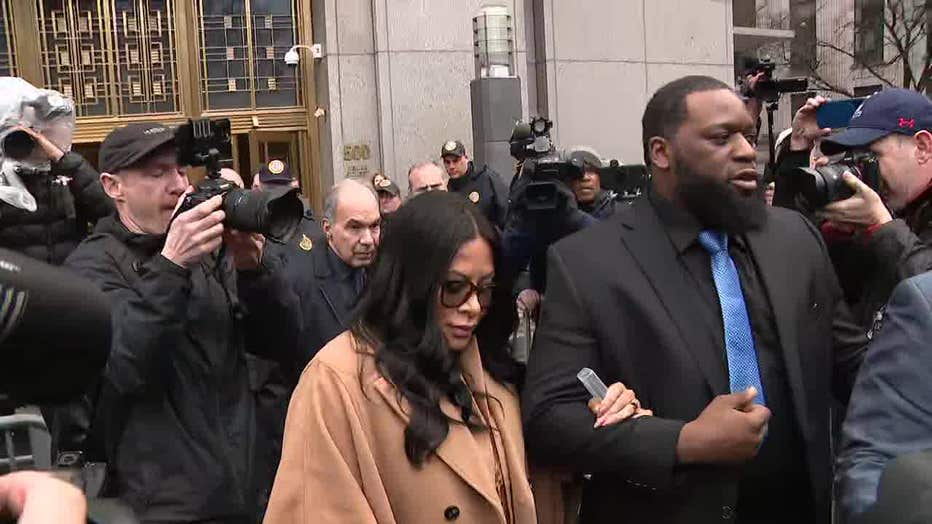 Jen Shah walks out of court after being sentenced to 6.5 years in federal prison (FOX5NY)
As part of her guilty plea, she also agreed to forfeit $6.5 million, 30 luxury items, 78 counterfeit luxury items, and to pay restitution up to $9.5 million.
Shah was arrested on March 30, 2021, as cameras for the show were recording.  Prosecutors say she seemed to mock the charges.
Her tagline on the show was, "The only thing I'm guilty of is being Shah-mazing."
The Bravo star originally insisted she had not taken a plea deal because she was "innocent."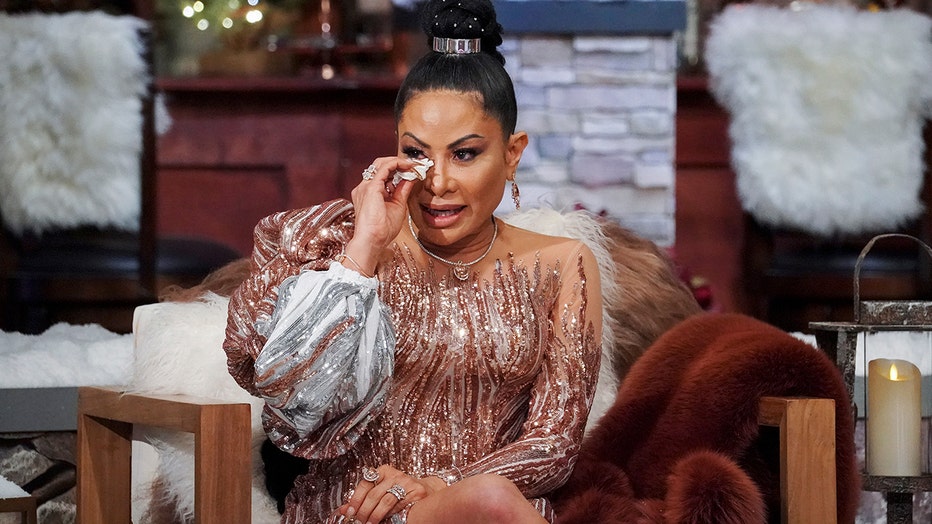 Real Housewives star Jenn Shah wipes tears during a televised reunion show with the cast. (Photo by: Heidi Gutman/Bravo/NBCU Photo Bank via Getty Images)
"I'm fighting this. I am innocent," she told host Andy Cohen and her cast mates after Cohen pointed out the "success rate" of the New York State Attorney during a "Real Housewives" reunion.
The federal charges included conspiring to commit wire fraud and money laundering. The government alleged that she was involved in a nationwide telemarketing scheme that defrauded hundreds of victims.
Some co-conspirators in the case, including Shah's longtime assistant Stuart Smith, had already pleaded guilty.
The Bureau of Prisons said it would not release any more details on Shah for privacy, safety, and security reasons.
JEN SHAH TRIAL
The guilty plea helped her avoid a trial.

In announcing her guilty plea, U.S. Attorney Damian Williams said: "Jennifer Shah was a key participant in a nationwide scheme that targeted elderly, vulnerable victims.  These victims were sold false promises of financial security but instead, Shah and her co-conspirators defrauded them out of their savings and left them with nothing to show for it.  This Office is committed to rooting out these schemes whatever form they take."
Prosecutors said that from 2012 until March 2021, Jennifer Shah and others carried out a wide-ranging telemarketing scheme that defrauded hundreds of victims throughout the United States, many of whom were over age 55, by selling them so-called "business services" in connection with the victims' purported online businesses.