Judge denies 'vindictive' theory alleged by Garcia-Zarate's attorneys in San Francisco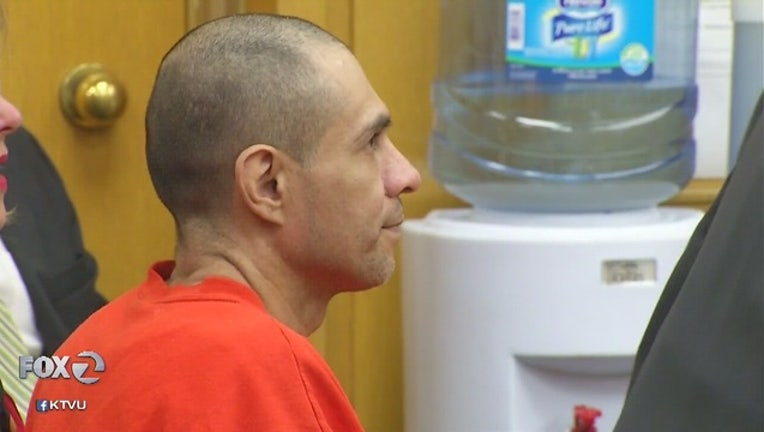 article
SAN FRANCISCO - A federal judge in San Francisco ruled that the prosecutors are not being "vindictive" in the case of a Mexican man acquitted of murder at Pier 14 in a case that helped fuel the U.S. immigration debate and he denied a motion to compel discovery.
U.S. District Court Judge Vince Chhabria issued his order on Thursday, quashing the hopes of Jose Ines Garcia Zarate's legal team, who were pushing to force the government produce internal documents regarding their motivations regarding the case and review them in the judge's chambers.
"There is no basis for suspecting that the federal prosecution is 'vindictive,'" the judge wrote."Regardless of whether political factors affected the United States Attorney's decision to bring federal charges (a matter on which the Court expresses no opinion), there is no indication that the charging decision was motivated by a desire to punish Garcia-Zarate specifically for exercising any constitutional or procedural right in the state court case, as would be necessary to pursue a vindictive prosecution claim."
Federal prosecutors charged  Garcia Zarate with two counts of illegal gun possession in November after jurors in state court found him not guilty of the 2015 killing of Kate Steinle on a popular pier.
Under San Francisco's "sanctuary city" policy, the sheriff's department released Garcia Zarate from jail several weeks before the shooting despite a federal request to detain him until immigration authorities could take him into custody. He was living in the country illegally and had been deported five times before the shooting.
Garcia Zarate's attorneys, J. Tony Serra and Maria Belyi, said in a court filing Tuesday that the federal prosecution is an attempt to punish him for being acquitted in state court.
The charges are similar to a conviction that the San Francisco jury did return - being a felon in possession of a gun - that led to a three-year jail sentence. Garcia Zarate has pleaded not guilty to the two federal charges.
The attorneys cited tweets by President Donald Trump calling Garcia Zarate's acquittal "disgraceful" and a "travesty of justice" as well as comments by U.S. Attorney General Jeff Sessions after the verdict that San Francisco's immigration policies were to blame for Steinle's death.
"This prosecution seeks to demonstrate to any high-profile defendant, especially one that is an undocumented immigrant, that their successful exercise of due process rights will not be respected and will result in the heavy hammer of a federal prosecution," Serra and Belyi said in the filing first reported by Courthouse News.
California and the Trump administration have been in an escalating fight over immigration and other issues. The Justice Department has sued the state over laws aimed at protecting immigrants, saying they are hampering federal efforts to remove dangerous criminals.
The attorneys also accused state and federal prosecutors of colluding on the case, violating the constitutional prohibition on prosecuting someone twice for the same crime. The judge also denied this, saying it was an even weaker claim than the "vindictive" one."
The Associated Press contributed to this report.