KTVU's can't-miss bands for this year's BottleRock Music Festival
NAPA, Calif. - BottleRock Music Festival in Napa is happening this weekend, and it's a stacked lineup each day with something for everyone.  
The three-day festival features bands from nearly every genre and acts ranging from Lizzo to Post Malone to The Smashing Pumpkins to Sheryl Crow to Wu-Tang Clan.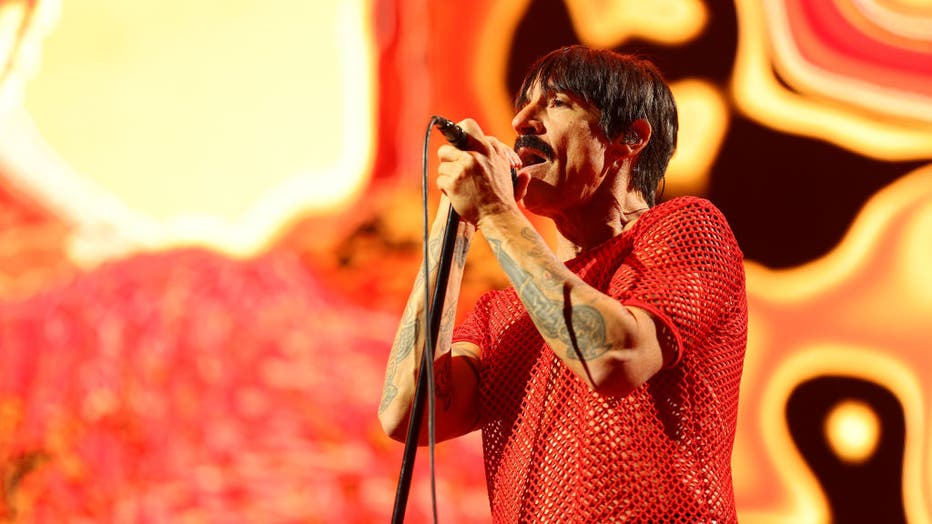 MINNEAPOLIS, MINNESOTA - APRIL 08: Lead Singer Anthony Kiedis of the Red Hot Chili Peppers performs at U.S. Bank Stadium on April 08, 2023 in Minneapolis, Minnesota. (Photo by Adam Bettcher/Getty Images)
The Red Hot Chili Peppers seem to be getting the most hype though. The legendary rock band out of Southern California is headlining Sunday, which seems to be the most popular pick for single-day passes. 
Here are some of the KTVU Staff's picks for can't miss acts. 
Friday
Friday night the top two acts are Post Malone and The Smashing Pumpkins, both are playing the last act slots around 8:00 p.m., but the first band starts at noon. 
Bastille and Yung Gravy are on our list and will definitely have big crowds. 
Yung Gravy is on at 4:45 p.m. at Verizon Stage. The emerging star took over TikTok with songs like "Betty, oops!" and "Mr. Clean." You don't have to be familiar with his music to have a good time at this show, he samples a lot of popular older songs and his rap – if you want to call it that – over the samples are catchy and fun. Yung Gravy is ridiculous and has great stage presence, this set is going to be the perfect opener for a long night of fun.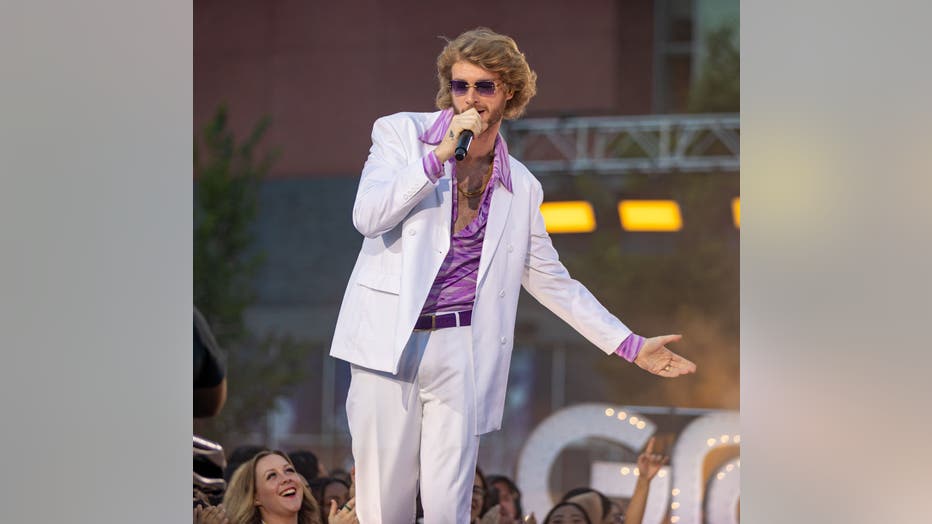 In this image released on August 28, Yung Gravy performs onstage during the 2022 MTV VMAs pre-show at Prudential Center in Newark, New Jersey. (Photo by Christopher Polk/Variety via Getty Images)
Bastille is on at 5:00 p.m. at the JaM Cellars Stage. Bastille's music features smash bops like Pompeii and Happier and will absolutely be in the set list, as it's only 30 minutes long. The British rock band does a great job at live shows, if you've listened to the radio in the last five years you definitely know some of their music.
Phantogram is on at 6:15 p.m. on the Verizon Stage. Phantogram is legendary if you like experimental/alt music with a lot of electronic crossovers. Phantogram's musical vibes are similar to that of Arcade Fire, Muse and alt-J. 
Lucius is on at 7:15 p.m. on the Allianz Stage. The four-piece indie pop band have songs with Brandi Carlile, The War on Drugs and other big indie names, while also venturing into funk and disco – think Robyn and maybe a little ABBA.
The last Friday set block starts at 8:00pm with two big dueling acts: The Smashing Pumpkins at 8:05 p.m. on the Verizon Stage and Post Malone at 8:30 p.m. on the JaM Cellars Stage.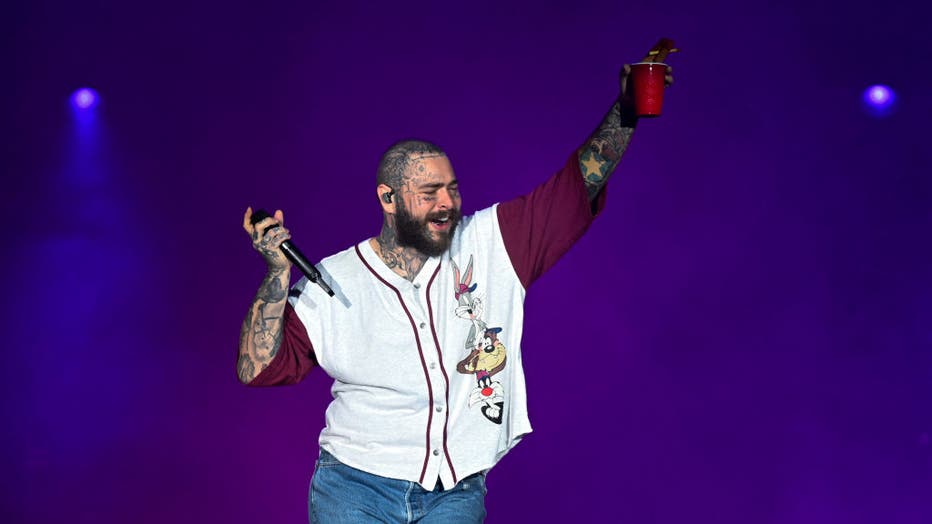 US rapper Post Malone performs on the Main stage of the Rock in Rio music festival at the Olympic Park in Rio de Janeiro, Brazil, on September 4, 2022. - The Rock in Rio megafestival shakes up the city of Rio de Janeiro again starting this Friday aft
The Smashing Pumpkins are classic alternative rock and have been around forever, garnering a loyal and widespread fan base.  
However, the vibes at Post Malone are going to be immaculate, as usual. Everyone knows all the words, he has great stage presence and loves to interact with the crowd during his set. Definitely the best act of Friday, hands down. 
Saturday
It's definitely the best day of the festival.
Paris Jackson is on at 12:20 p.m. on the JaM Cellars Stage.  Paris is Michael Jackson's daughter and has a few hit songs of her own.
Dogstar, Keanu Reeve's band, plays at 2:15 p.m. on the Verizon Stage. Keanu is on bass and the vibes are very SoCal alt-rock.
Lupe Fiasco is on at 3:45 p.m. on the Verizon Stage. Lupe will be a great time, and he will almost certainly play a lot of music that isn't his to engage the crowd, but he does have hits in his own right. You definitely know "The Show Goes On" and "Superstar."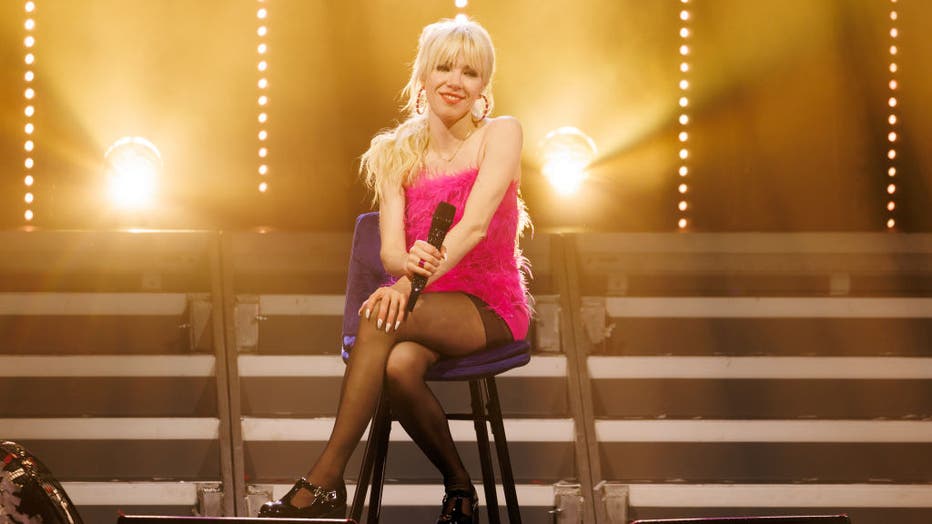 BRIGHTON, ENGLAND - FEBRUARY 13: Carly Rae Jepsen performs at Brighton Dome on February 13, 2023 in Brighton, England. (Photo by Burak Cingi/Redferns)
Carly Rae Jepson is on at 4:45 p.m. on the JaM Cellars Stage. Ideally you are a longtime Carly Slay Jepson fan but even if you are not, this show will be awesome. Carly has so many hits and has never failed to write a perfect pop song.
Tove Lo plays at 6:45 p.m. on the Verizon Stage. Tove Lo is a Swedish pop pioneer with an incredible fan base in the US and beyond. Her latest album Dirt Femme is a huge hit, but she's been cranking out records for a minute. Queen of the Clouds took over popular radio back in 2014 with songs like "Habits" and "Talking Body."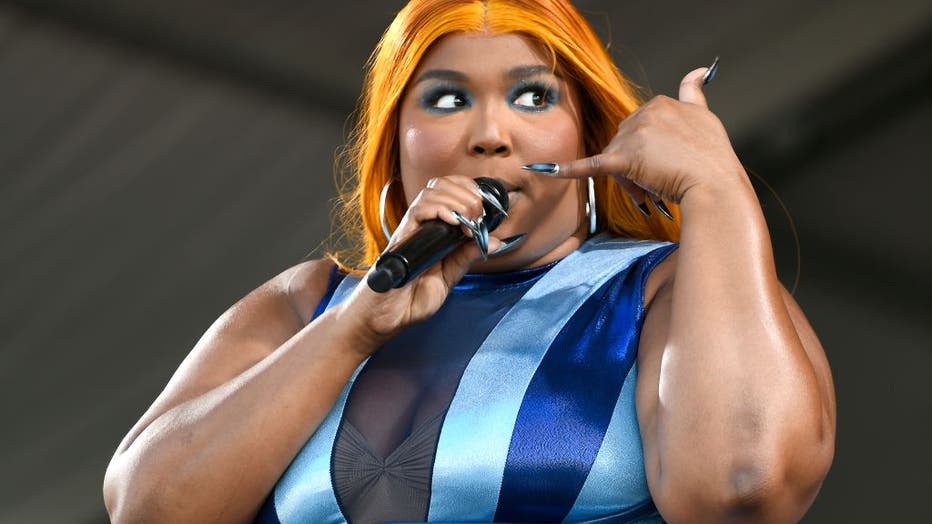 NEW ORLEANS, LOUISIANA - APRIL 28: Lizzo performs during the 52nd annual New Orleans Jazz & Heritage festival at Fair Grounds Race Course on April 28, 2023 in New Orleans, Louisiana. (Photo by Tim Mosenfelder/WireImage)
Saturday night ends with Lizzo, who is on at 8:15 p.m. on the JaM Cellars Stage and Duran Duran at 8:20 p.m. on the Verizon Stage. No doubt Duran Duran will be fun and nostalgic, but Lizzo will likely have the biggest crowd. 
Sunday
Everyone is stoked about Sunday, mostly because of RHCP.
Earlier in the day, Bay Area Native Oke Junior takes the Truly Stage at 1:00 p.m. He is performing his first BottleRock festival, showcasing his rap and hip-hop work.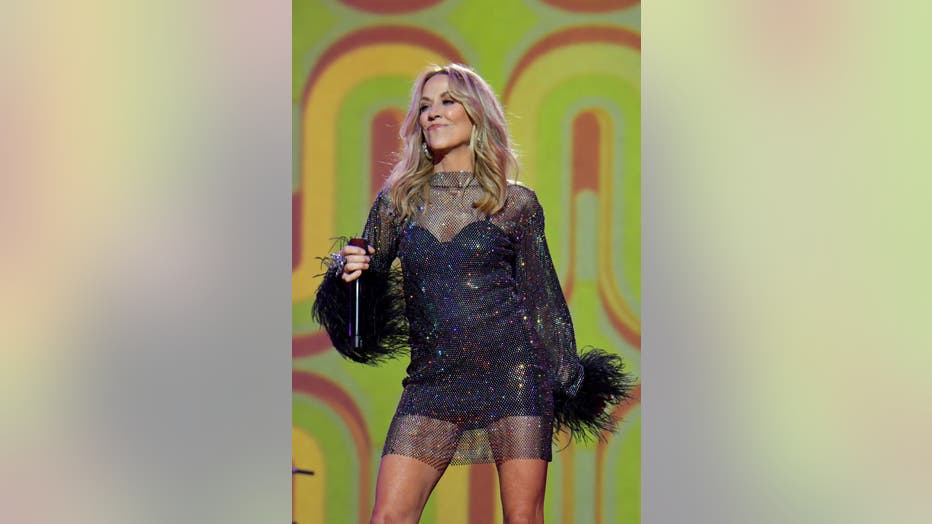 LOS ANGELES, CALIFORNIA - FEBRUARY 03: Sheryl Crow performs onstage during MusiCares Persons of the Year Honoring Berry Gordy and Smokey Robinson at Los Angeles Convention Center on February 03, 2023 in Los Angeles, California. (Photo by Lester Cohen
Sheryl Crow at 3:30 p.m. on the JaM Cellars Stage and is going to be EVERYTHING. Her set will be full of hits and nostalgia. 
Quinn XCII at 4:45 p.m. on the Verizon Stage and will be an awesome show. Quinn has a huge devoted fan base and plays across plenty of genres, hip-hop, pop, electronic, and rock.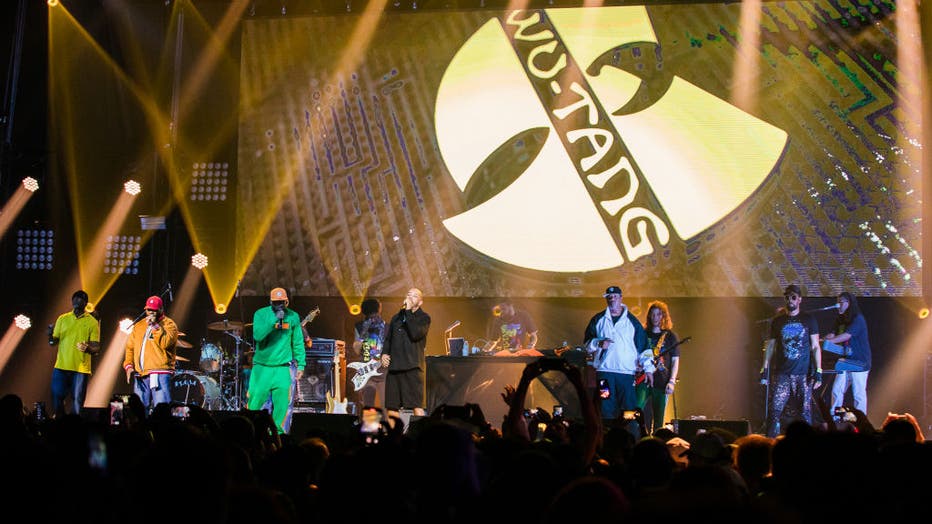 SAO PAULO, BRAZIL - APRIL 2: RZA, GZA, Inspectah Deck, U-God, Ghostface Killah, Method Man, Raekwon, Masta Killa and Cappadonna of Wu-Tang Clan perform live on stage at Espaco Unimed on April 2, 2023 in Sao Paulo, Brazil.(Photo by Mauricio Santana/Ge
Wu-Tang Clan plays at 6:15 p.m. on the Verizon Stage. The crowd is likely to go nuts.
The National at 6:30 p.m. on the JaM Cellars Stage. It will be a vibe. The National has been around a for some time, but started collaborating with Taylor Swift in recent years, growing their fan base to a new demographic of listeners.
Sunday night ends with two big shows: Lil Nas X at 8:15 p.m. on the Verizon Stage and the Red Hot Chili Peppers at 8:15 p.m. on the JaM Cellars Stage. These two sets are going to be hard to choose between.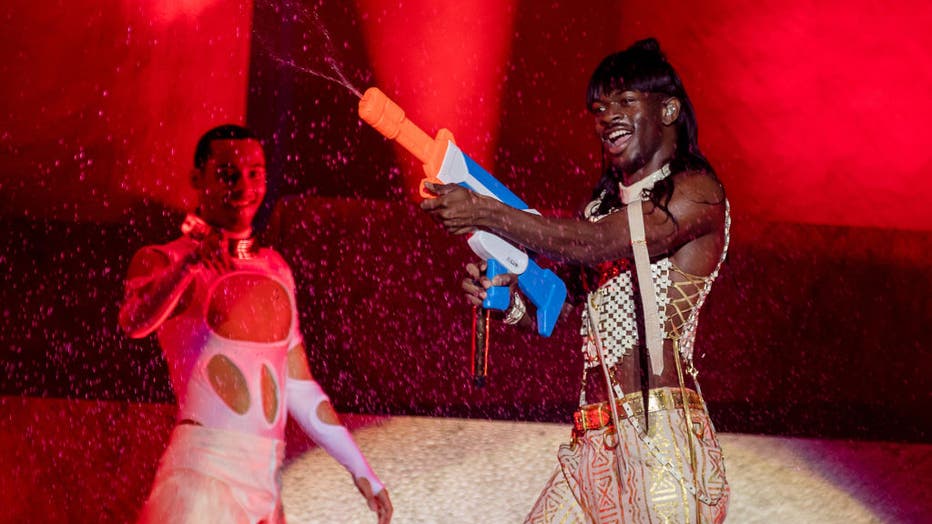 SAO PAULO, BRAZIL - MARCH 24: Lil Nas X performs live on stage during day one of Lollapalooza Brazil at Autodromo de Interlagos on March 24, 2023 in Sao Paulo, Brazil. (Photo by Mauricio Santana/Getty Images)
Lil Nas X is known for putting on an INCREDIBLE show with an awesome set, dancers and choreography. His stage presence is next level, but the Red Hot Chili Peppers never disappoint. They might be the best way to end the fest.