Landslide in San Rafael shuts road, takes down trees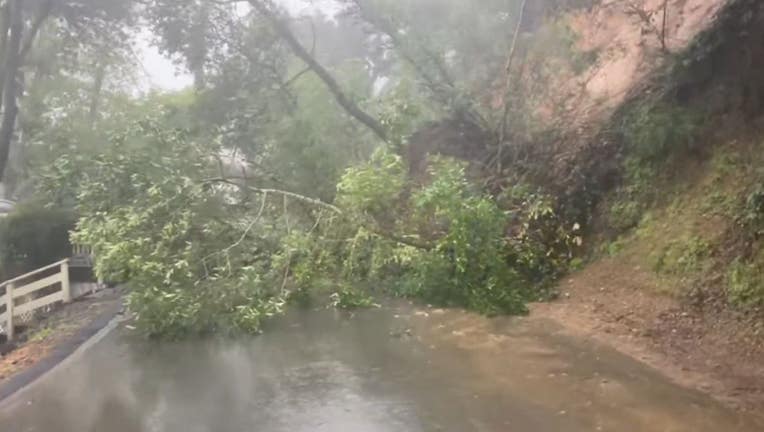 article
A landslide in San Rafael on Monday shut a road and turned off power in the area, police said.
The landslide shut down the 100 block of Bret Harte Avenue about 8 a.m. and brought down trees and power lines, police said.
PG&E turned off the electricity.
The road was reopened about 10 a.m.  No homes are in immediate danger.