Livermore boy gets stolen dirt bike back after police track down thief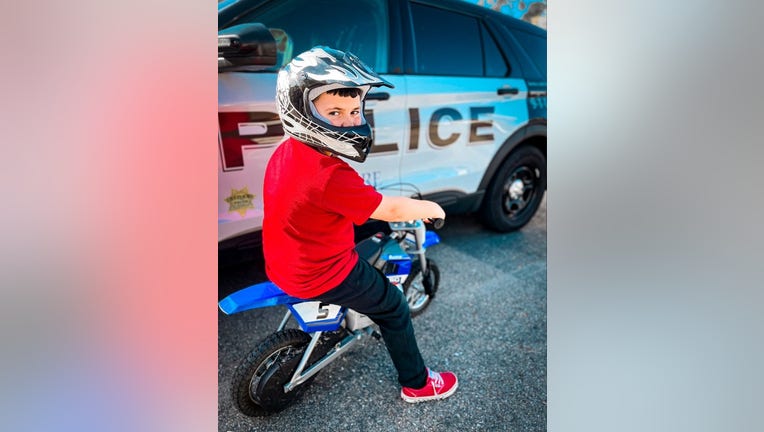 article
LIVERMORE, Calif. - Livermore police said they returned a stolen dirt bike to a 7-year-old boy Wednesday after tracking down the thief.
The dirt bike and the boy's helmet were taken earlier this year during burglaries of two homes on Brisa Street. The bike was a Christmas present and was taken on the boy's birthday, police wrote in an update on Twitter.
David Herrera, 55, of Tracy, was identified as the suspect and arrested on April 5, officials said.
Police said Herrera is also responsible for a burglary in Pleasanton, where $4,000 worth of tools were stolen. 
Photos and video from LPD show the boy cruising around the parking lot with his helmet on and excitement his eyes. He also got a tour of the police department when he was reunited with his dirt bike, police said.