Local interest now on tap to buy iconic Anchor Brewing Company
SAN FRANCISCO, Calif. - There is renewed hope that San Francisco's iconic Anchor Brewing Company, which closed last week due to financial struggles, could once again begin producing its famous beers. 
More than two dozen different investors have expressed interest in buying the now shuttered 127-year-old brewery, according to company spokesperson Sam Singer. Around half of the investors are based in the Bay Area, including venture capitalist Mike Walsh.  
"I love the beer, I love the brand, and I live two blocks up the hill," said Mike Walsh, founding partner of Structure Capital. "When I first heard the news that it was closing I was pretty bummed out. But then I was pretty excited."
Walsh and his network of investors are hoping to snap up Anchor, when parent company Sapporo liquidates its assets. He wants to allow other fans of the beer to buy in too.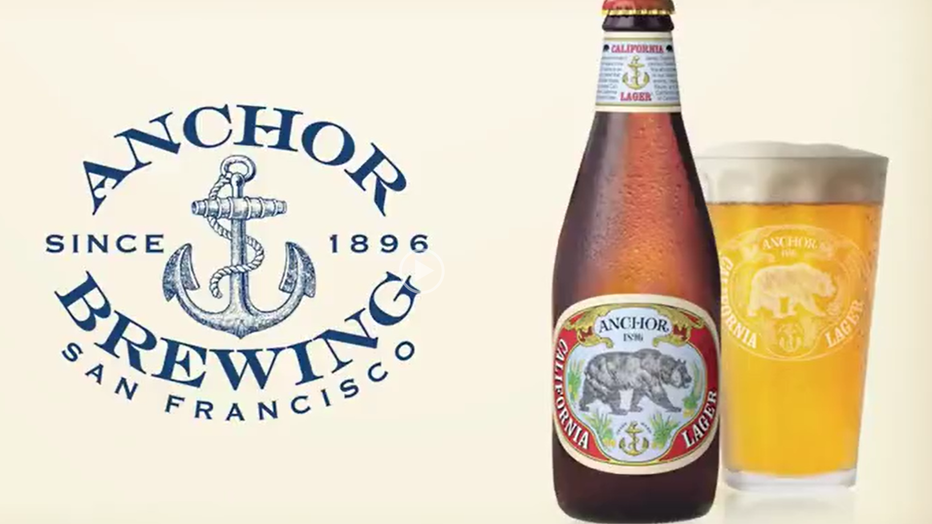 source: Anchor Brewing Company promotional video
"Where people can invest is little as 100 bucks that are passionate about the beer. Why not own a piece of it," said Walsh.
Walsh's goal is to once again make Anchor locally founded and locally owned, a possibility received with smiles from regulars outside the tap room. 
"We came for maybe one last beer, but maybe not. Spoiler alert," said customer Justin Hypes.
"That would be awesome. I mean it is part of San Francisco," added Emily Casey, who was heading in for a beer.
"If they could keep it open, it would be great for everybody," said Hugo Pineda, who was walking out with a case of Anchor beer in hand. "The quality of this particular beer is amazing. It's one of my favorites."
Walsh says he is currently in talks with the owner of a large East Coast brewery, who is interested in partnering with him on the purchase of Anchor.