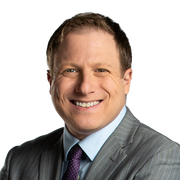 Zak Sos joined KTVU in October 2021. Prior to joining the station, he covered the arrest of one of the first alleged January 6 co-conspirators, Lonnie Coffman, in Alabama, whose vehicle was discovered with Molotov cocktails near the Capitol building. Zak reported live after a devastating 2015 Metro North train crash outside of New York City, which killed six, injured more than a dozen, and prompted an overhaul of federal safety regulations. He was on the ground live as wildfires and floods devastated Colorado Springs in 2012.
 Zak reported at News 12 in New York City and WHNT News 19, the CBS affiliate in Huntsville, Alabama. He also worked behind the scenes at CNN and NY1 in New York City, and Reuters TV in London.
 Zak grew up in New York City. He did his undergraduate studies at Goucher College in Maryland, followed by postgraduate studies at the London School of Economics and Cardiff University in Wales.
Zak reported extensively on the Covid-19 pandemic, speaking with the Bay Area's leading health experts. He closely covered the war in Ukraine, with an eye on what everyday Bay Area residents are doing to help, including a former Uber executive's decision to fly to the war zone, and volunteer for the army. He was in Union Square live after looters ransacked the area's high-end stores, prompting city leaders to reevaluate San Francisco's policing tactics. He reported live for the return of the Chinese New Year parade after the pandemic.
Zak is a big skier and during the winter you can find him trying to plan a last-minute weekend escape to Tahoe. He also enjoys hiking some of the Bay Area's beautiful trails. And he's still trying to eat his way through all the amazing diverse food scenes that the region offers.