Lumber Liquidators to pay for safety testing of flooring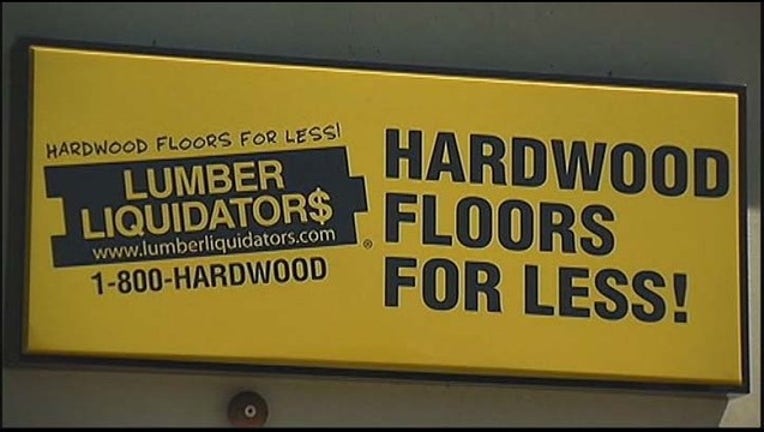 article
RICHMOND, Va. (AP) — Retailer Lumber Liquidators said Thursday it stands by its products and will pay for the safety testing of laminate floors for qualifying customers to help ease concerns.
The Toano, Virginia, company addressed concerns raised following a "60 Minutes" report said the company's laminate flooring made in China contained high levels of formaldehyde, a carcinogen.
The report earlier this month said the company's laminate flooring fell short of California's standards, something it denies. Lumber Liquidators has said that it complies with all regulations for its products.
CEO Rob Lynch said the indoor air quality test kits that customers will receive are the same quality used by federal officials to test workplace exposure. So far, less than 1,000 customers have requested the testing kit.
If tests show high levels of formaldehyde, the company said it will pay for further testing and may pay to reinstall flooring.
Its shares rose more than 11 percent in morning trading as the call was underway.
Last week, U.S. Sen. Bill Nelson of Florida sent a letter to the heads of the Consumer Product Safety Commission, the Centers for Disease Control and Prevention and the Federal Trade Commission in which he called for independent testing of the laminate flooring to see if it potentially poses a health risk to the public.
On the same day, company executives backed out of a planned appearance at an investor conference in Florida.
Lumber Liquidators also worked Thursday to address investor worries about its liquidity. While the company is unable to forecast its full year net sales or profitability, the company said it believes its cash flow from operations and existing liquidity sources will be sufficient to fund its operations and anticipated expenses for the foreseeable future.
Shares of Lumber Liquidators Holdings Inc. have plunged almost 50 percent in just one month and are down almost 70 percent over the past 12 months.
Shares rose $3.73, or more than 11 percent, to $36.46 in morning trading Thursday.