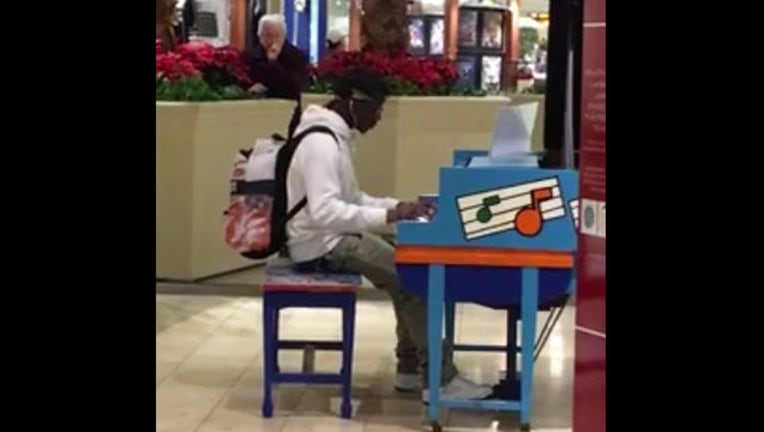 article
LANSING, Mich. - A young man sat down at a piano at Lansing Mall in Michigan and gave one woman "goosebumps."
Sara Hadley posted the video to Facebook saying," This is why they put a piano in the #lansingmall. Self taught!! #yiruma. Wow. Gave me goosebumps!!"
The young man entertained shoppers by playing Yurima;s 'River Flows In You' while still wearing his backpack. 
The pianist has been identified at 18-year-old Monntel West. 
Mobile app users click here to watch