Man allegedly kidnapped by SFPD impostor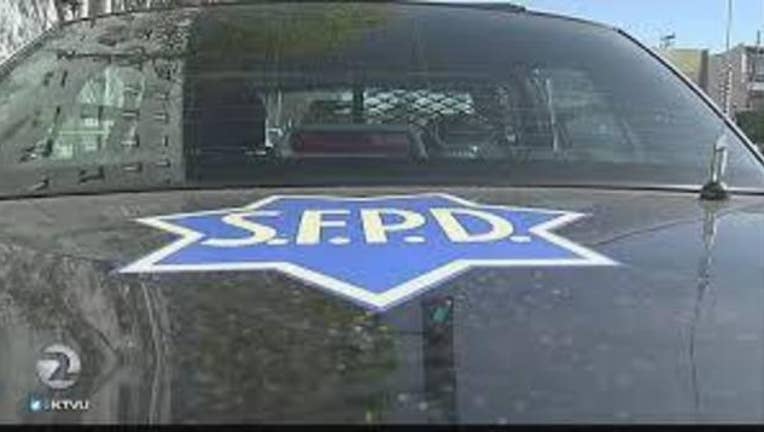 article
SAN FRANCISCO (BCN)— Police arrested a 38-year-old man Thursday morning near San Francisco's Duboce Triangle neighborhood after he allegedly kidnapped a man while pretending to be a police officer.
   
At around 7 a.m., officers responded to a report of someone impersonating a police officer and holding a person against their will in the 300 block of Noe Street, according to police.
   
There, officers learned the suspect, a 48-year-old man, had met the victim, a 38-year-old man, and demanded that the victim take him to a hotel in the victim's car, Officer Robert Rueca said.
   
When the victim refused, the suspect allegedly forced the man to drive east on 17th Street to Noe Street.
   
At some point, the victim and the suspect got out of the car. The suspect brandished what appeared to be a gun and ordered the victim to sit, threatening to shoot him if he fled, according to Rueca.
   
The suspect also demanded that the victim hand over his car keys, but the victim refused.
   
A witness passing by saw the incident and immediately called 911. When the suspect saw the witness, he allegedly then showed the witness a security badge and claimed to be a police officer, Rueca said.
   
The witness told police the suspect was wearing what appeared to be a uniform or possibly army fatigues, according to Rueca.
   
When officers arrived, they arrested the suspect on suspicion of kidnapping and impersonating a police officer. His identity has not been released.
   
The victim, who was not robbed, was uninjured during the incident, according to police.
   
Although an arrest was made, police are continuing to investigate. Anyone who may have information about the incident is encouraged to call the Police Department's anonymous tip line at (415) 575-4444 or to send a tip by text message to TIP411 with "SFPD" in the message.