Man arrested on DUI, manslaughter charge after passenger killed, Camaro slams into home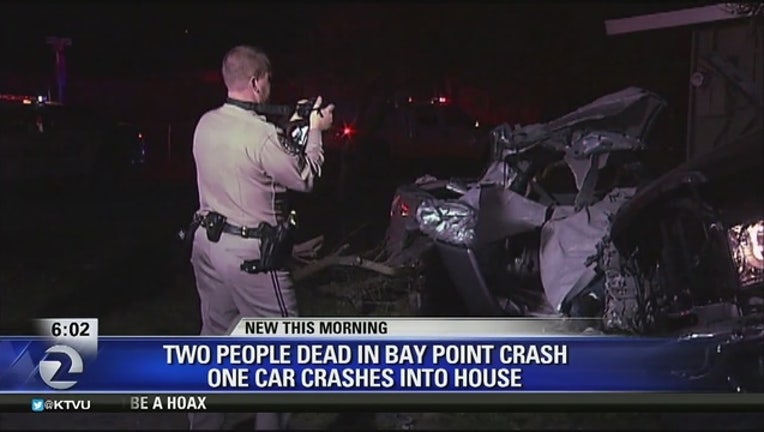 article
BAY POINT -
A man was arrested Thursday on suspicion of drinking while under the influence after the California Highway Patrol says he triggered a violent crash in Bay Point that left one person dead and two others critically injured. 
  
 The 26-year-old man, identified as Raul Ochoa Jr., was also arrested on suspicion of manslaughter after the CHP says he caused the deadly crash involving a Camaro and a pickup truck and almost wound up inside a home where a man was sleeping.
Investigators say Ochoa Jr. was behind the wheel of a Camaro that was speeding when it slammed into a Dodge pickup truck just before 1 a.m. at the intersection of Wharf Drive and Port Chicago Highway in Bay Point. 
The crash killed Ochoa's passenger, identified only has a young man.
The Camaro also slammed into a home, where Mark Martin woke up to a loud bang and screaming.
"It was bone chilling screaming," Martin said, adding that the person appeared to be "in desperate need of help….I feel terrible."  

Along with the one person who died in this crash, the man and woman in the pickup truck are hospitalized in critical condition. Originally, there were reports that two people had died. 

Martin is sad about the death on his lawn, but he did say that the trees in his yard likely saved the car and truck from crashing right into his bedroom.