Man charged for allegedly shining laser at CHP helicopter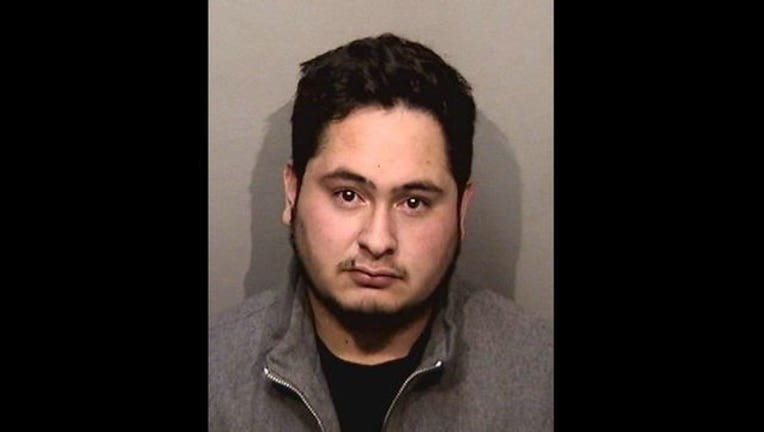 article
OAKLAND, Calif. (BCN) - A Pittsburg man was charged today with a felony count of discharging a laser at an occupied aircraft for allegedly shining a laser multiple times at a California Highway Patrol helicopter flying over a sideshow in Oakland early Sunday morning, prosecutors said.
Ponciano Bojorquez Jr., 24, who's expected to be arraigned in Alameda County Superior Court this afternoon, was also charged with two misdemeanor counts of unlawful laser activity.
CHP spokesman Officer Shaun Bouyea said a CHP helicopter responded at 2:18 a.m. Sunday to multiple sideshows in Oakland and first flew over a sideshow involving about 50 vehicles at 42nd Avenue and Interstate Highway 880.
A short while later, the sideshow dispersed and moved to 54th Avenue and International Boulevard, according to Bouyea.
CHP officials said about 200 vehicles were seen at the sideshow, where fireworks were being shot into the air and multiple people reported gunfire.
The CHP helicopter was monitoring the sideshow when it began to be struck by a green laser held by a bystander, Bouyea said.
The helicopter crew monitored the bystander, later identified as Bojorquez, until he left the sideshow. The crew followed Bojorquez as he entered a white sedan, which left the area.
The CHP said ground units were told of Bojorquez's location, stopped the sedan and arrested him.
CHP Officer Noe Gonzalez wrote in a probable cause statement that the officers who arrested Bojorquez didn't find a laser on him but when they asked him where it was, he said it was in the sedan and told them, "I'm not going to lie, I threw it in the back."
Gonzalez wrote that officers then found the laser in the rear hatch of the vehicle, "well within arms reach of the suspect."
Gonzalez wrote that when he interviewed Bojorquez a short time later, Bojorquez initially said he was pointing the laser at the rear wheels of a car and denied pointing it at the helicopter.
But Gonzalez wrote that after he told Bojorquez that there was video evidence showing him pointing the laser at the helicopter, he said, "I didn't know. My bad. I didn't know you get in trouble for that. It's just a laser."
Bojorquez is being held at Santa Rita Jail in Dublin in lieu of $110,000 bail.