Man dies after being swept into waters off Point Reyes
POINT REYES, Calif. - A man died after being swept into the waters near Point Reyes Beach South on Friday morning, Marin County Fire Department said. 
The incident began around 9 a.m., when units were called to the area after receiving reports that a person had been swept into the water. MCFD deployed water resources including two rescue watercraft, six swimmers, a motor lifeboat and four helicopters.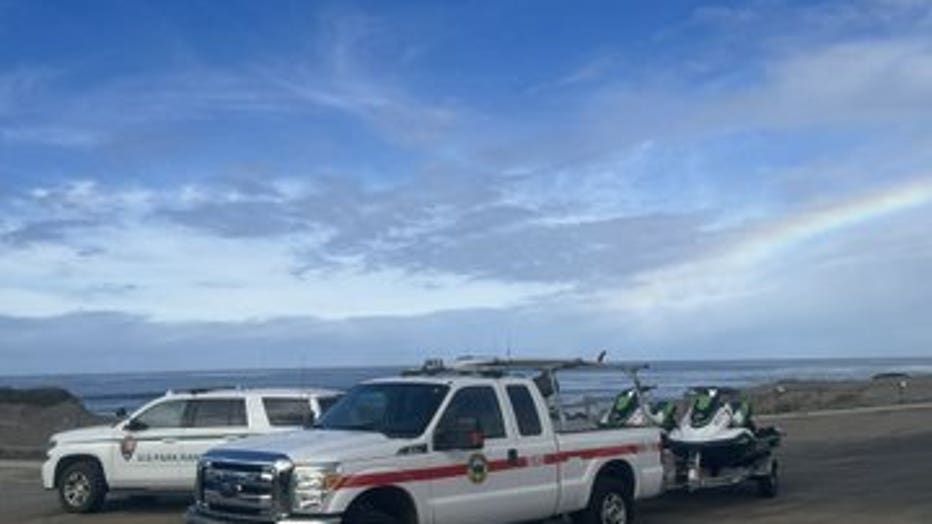 Marin County Fire Department responds to a call of a person swept into the water near Point Reyes (Photo courtesy of Marin County Fire Department)
The man was found before he was airlifted to South Beach around 10 a.m., and he was pronounced dead. 
Point Reyes National Park Service is the lead agency in this incident. NPS officials responded with the United States Coast Guard, Marin County Sheriff's Office and the California Highway Patrol.