Man donates late wife's wedding dress, leaves a heartwarming note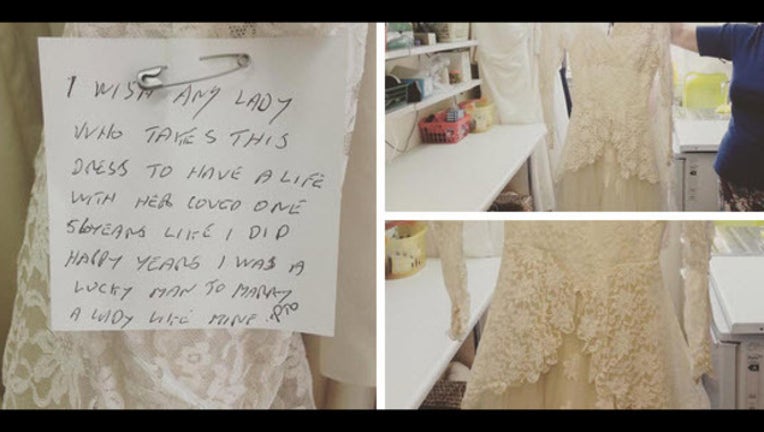 article
LEEDS, England -- The search was on for the donor of a beautiful vintage wedding dress to a charity store in England.
The shop turned to social media to find the man who donated the dress his late wife wore on their wedding day.
A handwritten note was the only thing the man left with the dress. He provided neither a name or contact info.
"I wish any lady who takes this dress to have a life with her loved one 56 years like I did, happy years," the note read. "I was a lucky man to marry a lady like mine."
After a massive social media search, St. Gemma's Hospice was able to track down the man who donated the dress. 
"He is over the moon that we are giving somebody the opportunity to buy the gorgeous gown on eBay," St. Gemma's wrote on its Facebook. "He is a big fan of St. Gemma's Hospice and is overwhelmed with the International attention that his late wife's dress is generating."
According to the charity store, the man wishes to remain anonymous. However, the shop said he thinks the online frenzy over his wife's dress and his note is wonderful.  
Currently, St. Gemma's Hospice is putting the dress up for bid on eBay to benefit charity.