Man has dying wish to find beloved dog a good home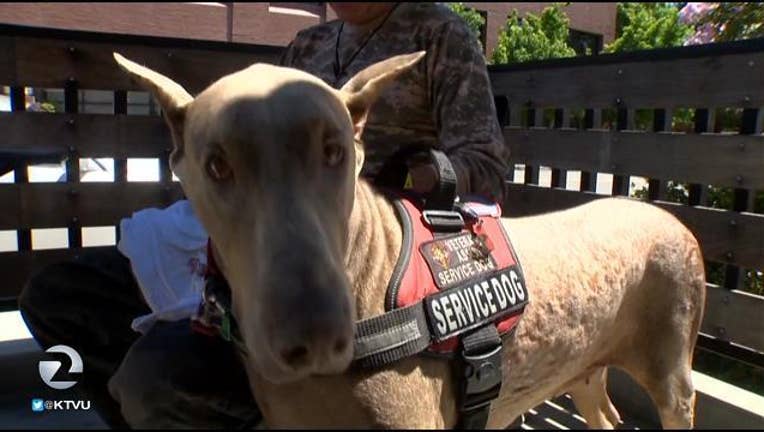 article
SACRAMENTO, Calif. -A Northern California dog owner is hoping his dog finds a good home.
Sixty-two-year-old Army veteran Tristen Kerr is battling stage four cancer.
The Sacramento area man was diagnosed with a rare form of brain cancer in March and was given two months to a year to live.
His dying wish is to find a good home for his dog, Kane.
Kane is a very calm and loving 7-year-old Doberman Pinscher, who is also a service dog.
Tristen says he has helped him through the past three very difficult months, and he would love to repay Kane, by finding him a new home.
"I have a terminal illness and I don't have much time left and it's really important for me to know that he's going to have a good home."
Tristen says Kane is in great health. He gets along with other people and pets, and enjoys walks at the park.
He says the perfect person to adopt Kane would have a lot of time - possibly someone who is retired - and would love to give him the attention he deserves.
We hope to pass along his email address later on our web site.