Man killed in San Jose officer-involved shooting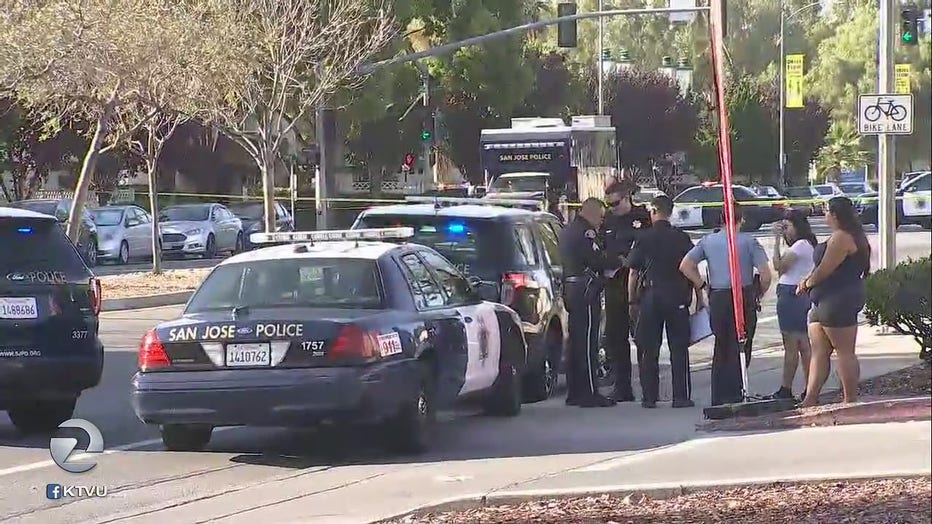 A man was killed Thursday by San Jose police, who said he was holding a gun.
SAN JOSE, Calif. (KTVU) - Police are investigating an officer-involved shooting in San Jose that happened Thursday afternoon. 
According to the San Jose Police Department, at 2:26 p.m. officers responded to a report of a man walking down the street with a gun in the 23000 block of McKee Road. 
The incident happened inside an apartment complex off the road. 
Witnesses in the area said they heard shots fired then saw police performing life-saving measures on a man who was on the ground. Police shot the man along Jackson Avene just north of McKee Rd. One officer fired at the man at the apartment complex, not far from Independence High School. 
Authorities say the man was taken to a local hospital where he was pronounced dead a short time later. 
No residents or officers were injured in the shooting.   
At this time, it's unclear what led up to the shooting and why officers used deadly force. Police did say the man did not comply with their directions. 
Police blocked off streets at the crime scene for more than seven hours. 
"I had to walk all the way around the shopping complex," said Gabriel Lozano, who lives at the apartment complex adjacent to where the shooting happened. "All the neighbors are out in front of their house wondering what's happening. Two weeks ago there was a shooting right across from my house."
The medical examiner has not released the name of the suspect. 
WATCH: SkyFOX over San Jose Officer Involved Shooting
RELATED: