Man saves dog after leash gets stuck in elevator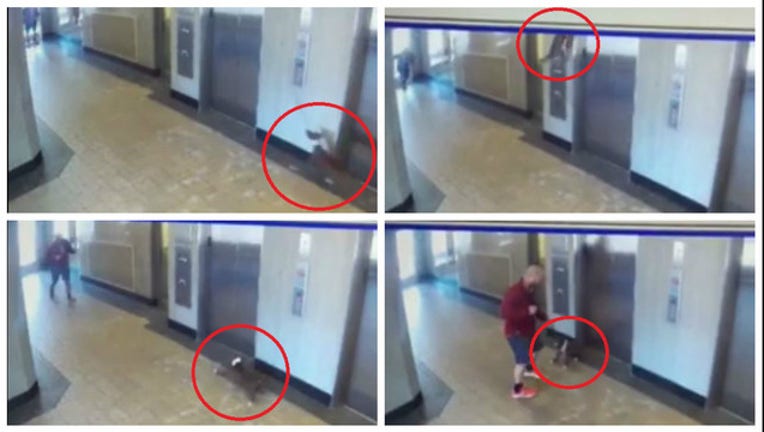 article
SPRINGFIELD, Missouri (FOX) - The maintenance supervisor of a Missouri apartment complex is being hailed as a hero after saving a dog when her leash got stuck in a moving elevator.
Brian Ussery, said he was walking through the lobby of the apartment complex when he saw the dog flying through the air.
The video, which Ussery posted to his Facebook page shows him running to the rescue of the dog and breaking the leash.
According to his Facebook post, Ussery said "Guy got on the elevator and thought his pup had came in too. Well she didn't. I hate to know what would have happened if I wasn't able to break that leash before she got to the top again."
Amazingly, the dog was not hurt and was reunited with her owner a short time later.
Mobile users can WATCH the video here: