Man shot by CHP officer on Bay Bridge identified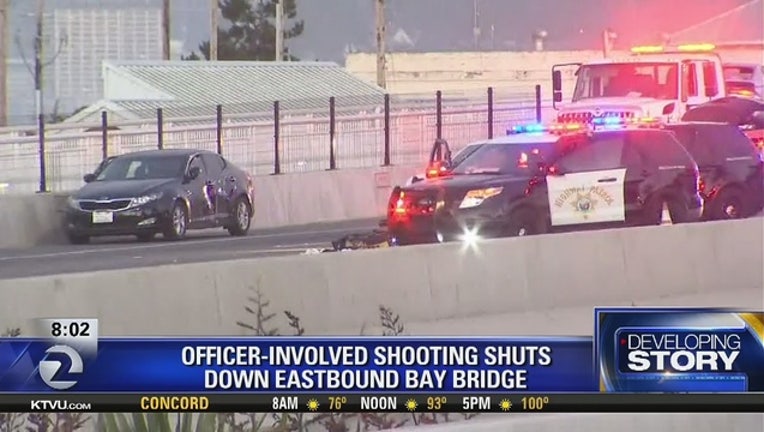 article
SAN FRANCISCO (BCN) -- A man shot and injured early Sunday on the Bay Bridge by a rookie California Highway Patrol officer has been identified.
Authorities said Jose Huitron, 27, of Fresno, was driving a red Cadillac sedan that refused orders by CHP officers to stop while they were responding to a stalled vehicle. The shooting happened after CHP officers had responded to a crash around 3:25 a.m. on the eastbound span of the bridge.
Roughly 20 minutes later, Huitron approached the scene in a red Cadillac sedan on the right-hand shoulder and was ordered to stop but allegedly drove at Officer J. Mendoza Jr., according to the CHP.
Mendoza, "fearing for his safety as well as the lives of multiple other CHP officers and Caltrans personnel on scene and in the path of the Cadillac," fired at the vehicle, striking Huitron.
Huitron was transported to Highland Hospital for medical treatment, then booked into Santa Rita Jail on Monday night on suspicion of assaulting peace officers and driving under the influence, as well as violating the terms of his parole.
Mendoza, who has been with the CHP for about a year, is on routine leave while the shooting is investigated.
The shooting prompted the closure of the eastbound lanes of the Bay Bridge until about 10 a.m. Sunday, according to the CHP.