Man shot by Petaluma police dies in the hospital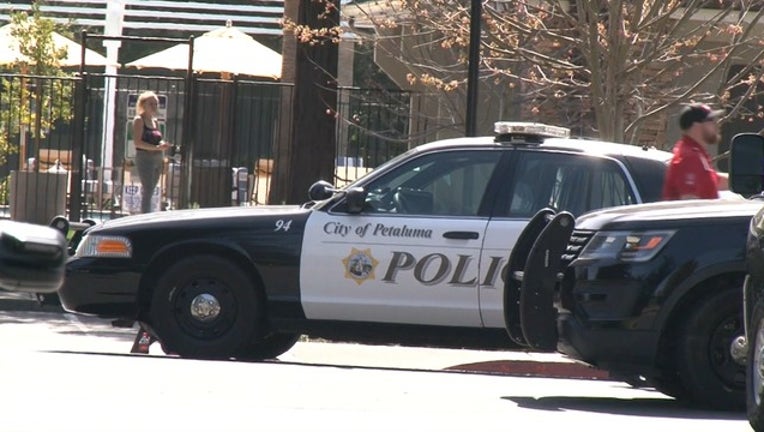 article
PETALUMA, Calif. - A man who was shot by Petaluma police officers during a two-hour standoff Tuesday afternoon died in a hospital shortly after 10 p.m. Wednesday, according to the Sonoma County Sheriff's Office.
Sheriff's officials identified him as 24-year-old Luis Alberto Garcia-Vara, of San Rafael.
The sheriff's office, Rohnert Park Department of Public Safety and the Sonoma County District Attorney's office are investigating the officer-involved shooting.
Petaluma police responded around noon Tuesday to a domestic dispute in the 100 block of Lakeville Circle, Petaluma police Lt. Tim Lyons said. 
The reporting party said the man was making suicidal threats and was possibly armed with a gun, Lyons said.
Officers tried to negotiate with Garcia-Vara and nearby apartments were evacuated. Garcia-Vara pulled out a firearm and tried to shoot himself in the head. Around 1:50 p.m., Garcia-Vara checked the firearm and appeared to reload it, then pointed it at the officers, Lyons said.
Five Petaluma police officers fired 16 shots at Garcia-Vara, with at least one striking him in the abdomen, according to the sheriff's office.
Petaluma police detectives interviewed a witness who said Garcia-Vara raised the gun toward the officers, sheriff's officials said.
The Petaluma Fire Department gave medical assistance and Garcia-Vara was taken to a hospital, Lyons said.
The video of the shooting taken by the five officers' body-worn cameras is being reviewed as part of the investigation, and an independent forensic pathologist will perform an autopsy to determine the cause of death, according to the sheriff's office.