Man who fell to his death after collision on Sunday identified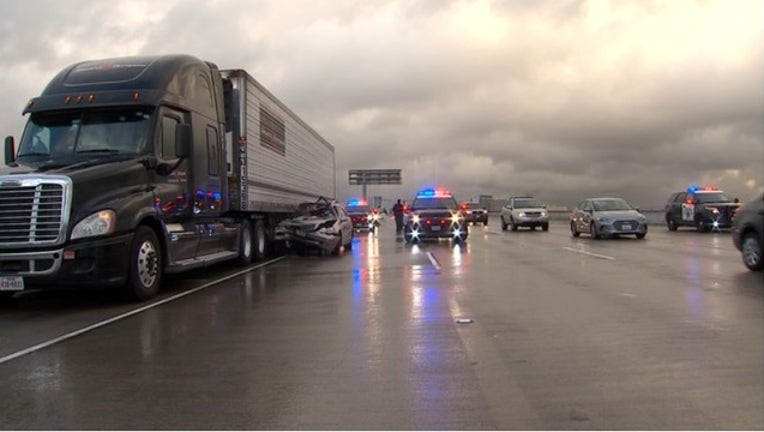 article
OAKLAND, Calif. (BCN) - A man who fell to his death after he was involved in a collision on Interstate Highway 880 in Oakland on Sunday evening was identified by the Alameda County coroner's bureau today as 43-year-old Joaquin Terry of San Rafael.
California Highway Patrol officials said Terry was driving a Mercedes-Benz that collided with a big-rig truck on northbound Highway 880 shortly after 6:30 p.m.
According to the CHP, the truck driver cooperated with officers who responded to the collision, but before they arrived Terry got out of his car, ran across the freeway jumped over the median and fell onto the surface streets below.
CHP officials and Oakland firefighters responded to Terry at a parking lot on Third Street west of Union Street and firefighters attempted life-saving measures but Terry died at the scene, authorities said.
CHP officials said they don't know why Terry jumped over the median and it's still investigating the collision.