Marine surprises little brother, and the moment is everything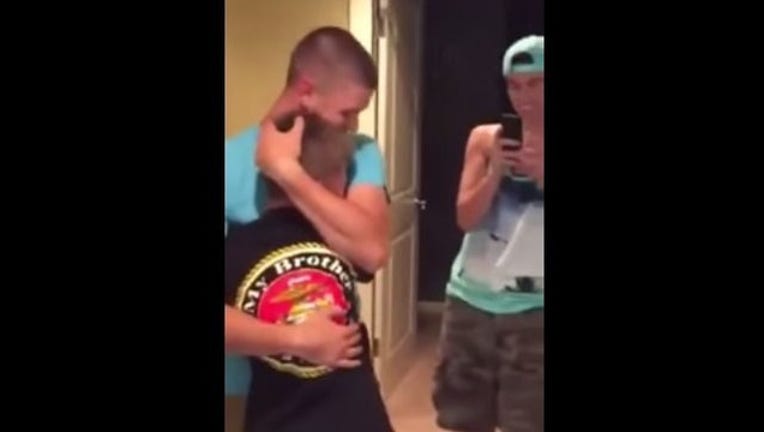 article
(My Fox Tampa Bay) -- A video of an 11-year-old's reaction to his marine brother's surprise homecoming has warmed hundreds-of-thousands of hearts after going viral online.
It starts off with 11-year-old Tyler talking to someone behind the camera. He has no idea what's going on, but is suspicious as he asks, "Is there - like - a surprise?".
The man behind the camera tells him there "might be a little surprise", but that was definitely an understatement.
Tyler must have believed it would be small, because he was eager to make sure they'd be sticking to their plans for the day.
"We're still going to the movies, right?" he asks.
But then it happens.
Tyler's older brother Nick opens the door behind him. The 11-year-old turns around, sees him and – overcome with emotion – buries his head in his shirt.
He then runs to his brother's arms for a long embrace.
The back of his shirt can be seen. "My brother is a Marine", it says.
The brothers' mom, Wendie Willis, posted the video to YouTube on July 4th, saying Nick had returned home after being away for six months. She later told BuzzFeed her oldest son, Josh – who is also in the video – was getting married, and that Nick was home for the wedding.
Within a week, the clip of the brotherly love moment has been viewed nearly 1-million times.
Click here for the original video.