Markets Right Now: US stocks plunge after British vote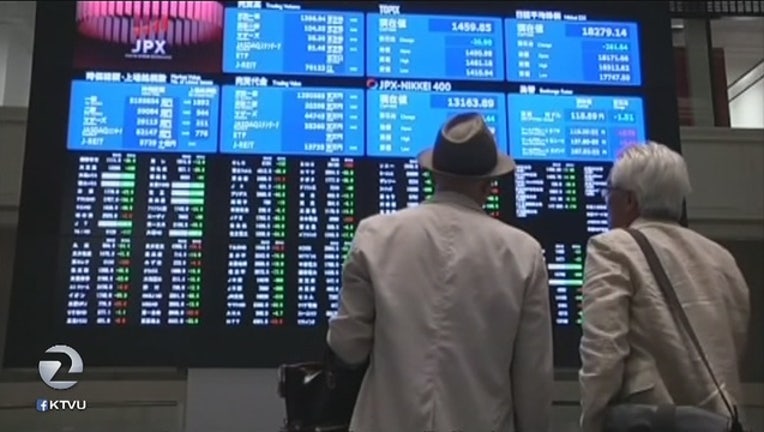 article
NEW YORK (AP) — The latest on developments in global financial markets (all times local):
9:35 a.m.
U.S. stocks are plunging in early trading after Britons voted to leave the European Union.
The Dow Jones industrial average dropped 500 points, or 2.8 percent, to 17,515 in the first few minutes of trading Friday.
The Standard & Poor's 500 index fell 57 points, or 2.7 percent, to 2,056x. The Nasdaq composite sank 158 points, or 3.2 percent, to 4,751.
It was the biggest drop for U.S. stocks since September.
European markets fell even more. France's benchmark index lost 8 percent and Britain's fell 4 percent.
The British pound plummeted to a 31-year low.
Bond prices rose sharply. The yield on the 10-year Treasury note dropped to 1.56 percent from 1.75 percent a day earlier, a huge move.