Martin Lawrence honored with Hollywood Walk of Fame star
LOS ANGELES - A star on the Hollywood Walk of Fame was unveiled Thursday honoring actor and comedian Martin Lawrence for a career that has included starring in the trio of "Bad Boys" movies and the 1992-97 Fox comedy "Martin."
Fellow actor-comedians Steve Harvey and Tracy Morgan and actress Lynn Whitfield joined Lawrence in speaking at the ceremony.
Morgan made his acting debut in seven episodes of "Martin" that aired from 1994-96 and made his film debut in the 1996 comedy thriller, "A Thin Line Between Love and Hate," that Lawrence directed, co-wrote the screenplay and starred in. Whitfield was the female lead in "A Thin Line Between Love and Hate" and guest-starred in two episodes of "Martin."
The star is the 2,753rd star since the completion of the Walk of Fame in 1961 with the initial 1,558 stars.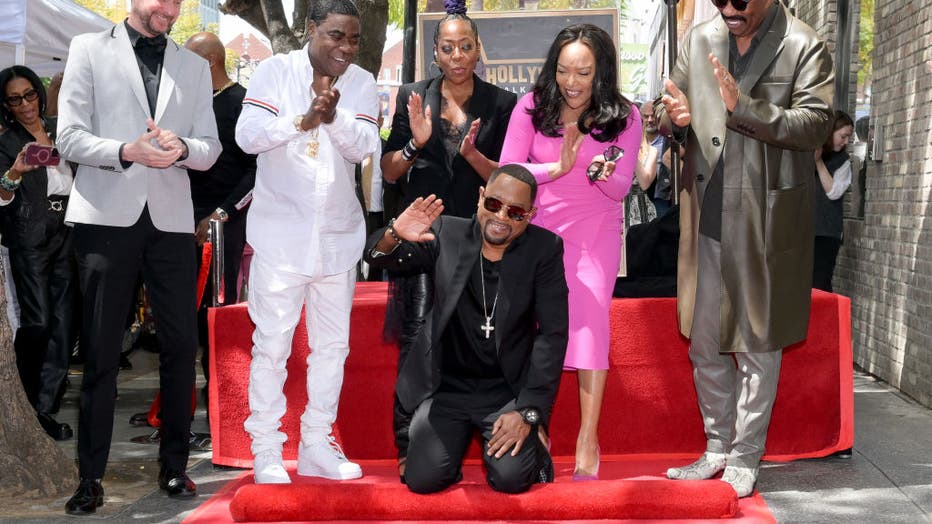 Tracy Morgan, Tichina Arnold, Martin Lawrence, Lynn Whitfield and Steve Harvey at the star ceremony where Martin Lawrence is honored with a star on the Hollywood Walk of Fame on April 20, 2023 in Los Angeles, California. (Photo by Michael Buckner/Var
SUGGESTED: Will Smith, Martin Lawrence to star in fourth 'Bad Boys' movie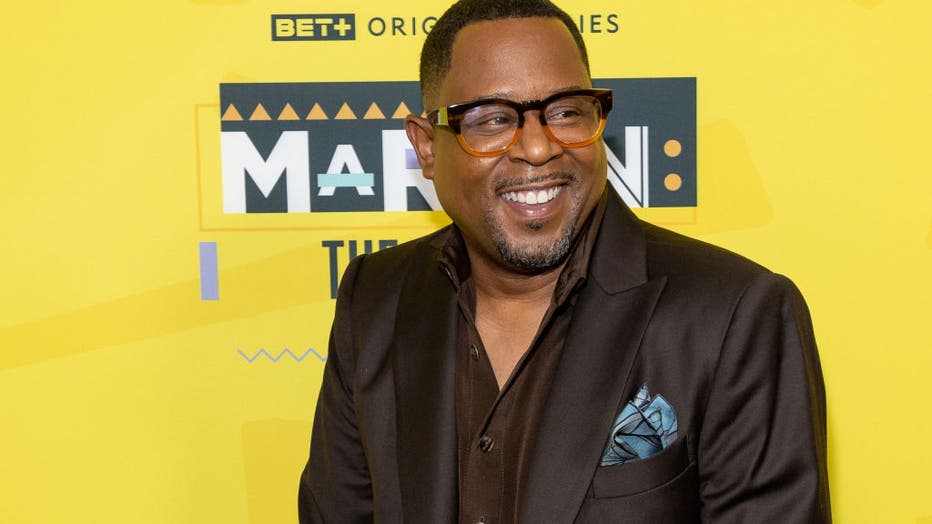 Martin Lawrence. (Photo by Emma McIntyre/Getty Images)
Born April 16, 1965, in Frankfurt, West Germany when his father was serving in the U.S. Army, Lawrence was raised in the Washington, D.C. suburb of Landover, Maryland.
Lawrence's comedy career began in clubs in the Washington area. Performances in New York City led to a spot on "Star Search," where he impressed Columbia Pictures Television executives, leading to his first acting job, joining the cast of the syndicated comedy "What's Happening Now!!" in 1987 for its third and final season.
Lawrence's breakthrough role came in his film debut, the 1989 Spike Lee-directed comedy-drama "Do The Right Thing," playing Cee, a teen from the neighborhood who talks with a lisp.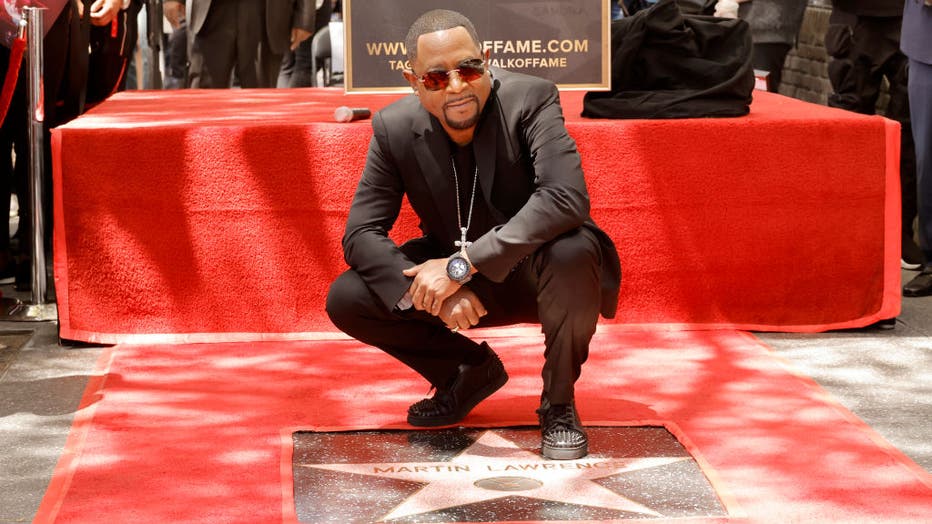 Martin Lawrence attends his Hollywood Walk of Fame Star Ceremony on April 20, 2023 in Hollywood, California. (Photo by Kevin Winter/Getty Images)
Lawrence then appeared in the 1990 film comedy "House Party" and its 1991 sequel "House Party 2," the 1991 comedy "Talkin' Dirty After Dark," the 1992 Eddie Murphy-starring comedy "Boomerang," and hosted the groundbreaking HBO comedy series, "Def Comedy Jam."
Lawrence's other film credits include "Nothing to Lose," "Life," "Blue Streak," "Big Momma's House," "Black Knight" and "National Security."