McKinney Fire surpasses 55,000 acres; Bay Area crews head to battle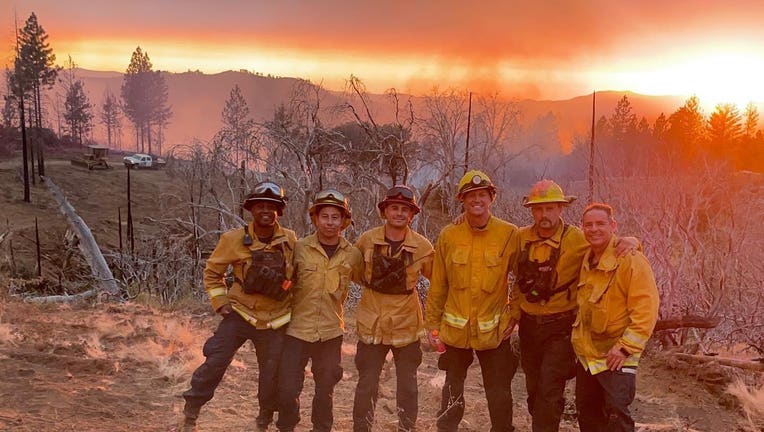 article
YREKA, Calif. - The largest wildfire so far this year in California has exploded to over 55,000 acres with no containment, officials said.
The McKinney Fire was burning out of control in the Klamath National Forest, with expected thunderstorms and hot, windy conditions a big concern on Monday. 
Firefighters have been called from all parts of the Bay Area to help contain the flames. As of Monday, over 1,700 firefighters were battling the flames. 
After eight days working at the Oak Fire near Yosemite National Park, Alameda County Fire said their crew was reassigned to fight the McKinney Fire seven hours away.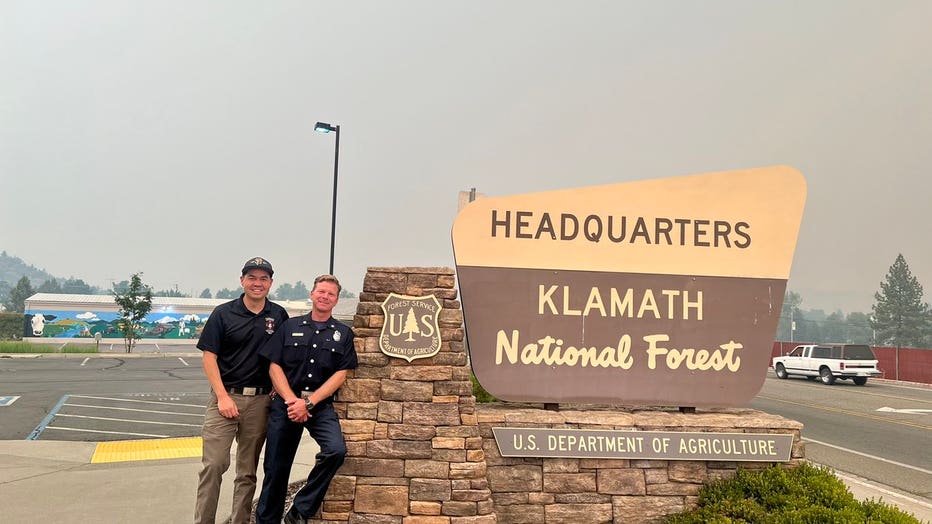 Photo from San Francisco Fire Department.
The San Francisco Fire Department tweeted they sent crews to assist in the fight as well. They said their team will be assisting with incident management.
The blaze exploded in size to more than 80 square miles (207 square km) just two days after erupting in a largely unpopulated area. Evacuations were ordered in the communities of Oak Knoll, Klamath River and Scott Bar. 
During a public meeting held Monday evening in Siskiyou County, Cal Fire officials explained how the fire grew so quickly. 
"Unfortunately, conditions were beyond our control. We had a thunder cell that came over the top of this incident," said Phil Anzo, Siskiyou Cal Fire Unit Chief. Anzo says the McKinney Fire started at about 300 acres, but a gusty wind storm quickly helped the fire grow.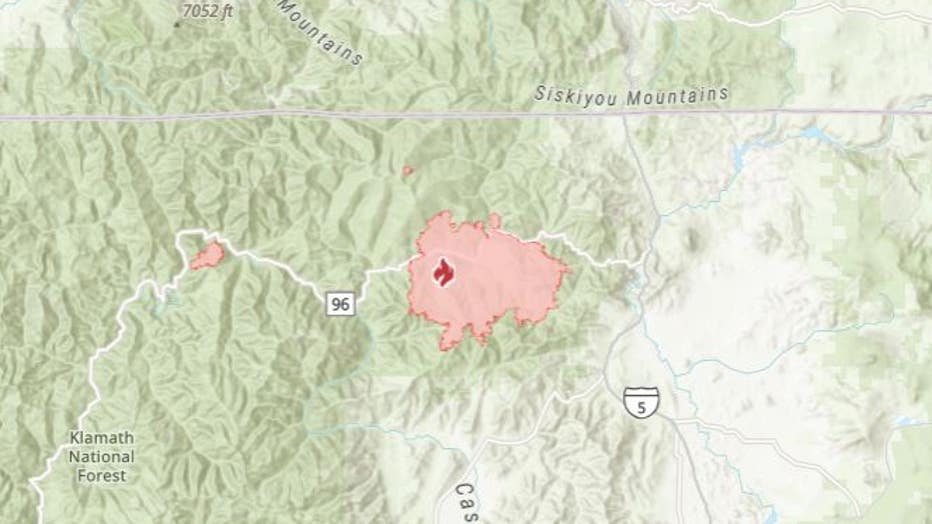 Map of McKinney Fire in Northern California, courtesy of Cal Fire.
Residents were told during the meeting to take precautions when outdoors, especially the elderly, children and pregnant women.  
"You really want to not do anything vigorous. Just take it easy. If you typically go for a run, try to just cut that out for a few days because you can breathe 10 times as much air into your lungs when you're running as just walking down the street," said Margaret Key, Air Resource Advisor.     
The City of Yreka's Police Chief, Mark Gilman, also addressed other safety concerns, like people's homes being broken in to or looted while being evacuated.  
"We've arrested several people for being in the closed areas where they shouldn't be. Most of them were up to no good. We're going to continue to do that to protect your property," Gilman said.  
Two people were found dead inside a car in a driveway in Siskiyou County, the sheriff announced Monday, as crews were battling the fire. 
The sheriff tweeted that the pair were found along Doggett Creek Road near Highway 96, west of the Klamath River. No other details were released. 
"When people don't evacuate, when they are in an evacuation order, and they call 9-1-1. That takes a firefighter, it takes an engine out of service to go make that rescue. To try to get those folks out of the way, and they can't fight fire," said Darryl Laws, Cal Fire Unified Incident Commander.  
The cause of the fire hasn't been determined but wildfire experts at UC Berkeley suspect lightning could be responsible for starting the fire.  
ALSO: Puppy found wandering among McKinney Fire damage
The cause of the fire is still under investigation.