Memorial held for pier homicide victim, fund established in her memory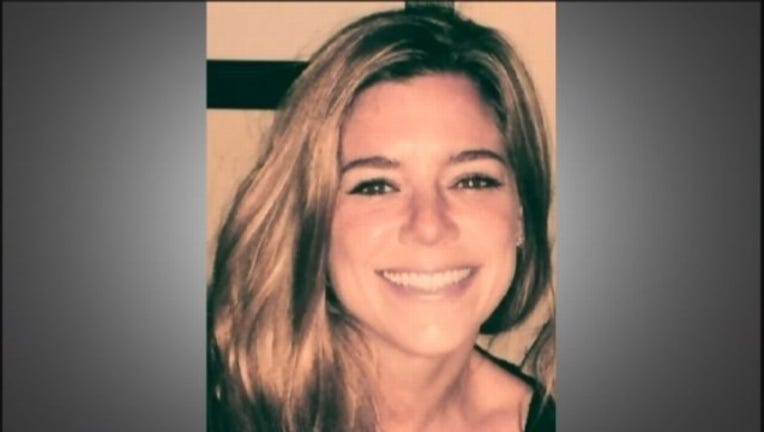 article
PLEASANTON, Calif. (KTVU and wires) -- The memorial service for San Francisco resident and Pleasanton native 32-year-old Kathryn "Kate" Steinle, who was fatally shot on San Francisco's Pier 14 last week, is scheduled for Thursday afternoon and a fund has been created in her memory.
Steinle's service is being held at a winery in Pleasanton Thursday afternoon, according to Hung Ly, who is organizing the memorial fund via the website GiveForward.com.
As of Thursday afternoon, the fund had raised $24,110 of the $40,000 goal, receiving more than 300 separate donations. According to the fundraising site, the funds and any other gifts will be passed along to Steinle's family.
Numerous donations have been made by Steinle's friends, as well as by her co-workers at the medical technology company Medtronic.
Jay Foot, a spokesman for GiveForward, said the memorial fundraiser has been sanctioned by the Steinle family and will help offset costs of the funeral as well as promote Kate's legacy and the causes close to her heart.
The memorial fundraising page can be found at https://www.giveforward.com/fundraiser/bgc9/in-loving-memory-of-the-amazing-kate-steinle.
Steinle was fatally shot at about 6:30 p.m. on July 1 as she walked along the pier near the San Francisco Ferry Building with her family.
The homicide suspect, Juan Francisco Lopez-Sanchez, an undocumented immigrant who remains in custody on $5 million bail, pleaded not guilty Tuesday to murder with malice aforethought and weapon enhancements.
The firearm used in the homicide was issued to a U.S. Bureau of Land Management law enforcement ranger who was on official government travel in San Francisco when his vehicle was broken into and the firearm was stolen.
San Francisco police are continuing to investigate who stole the firearm from the ranger's vehicle and how Sanchez-Lopez gained access to the gun.
Lopez-Sanchez has previously been deported from the U.S. five times and his criminal history includes seven prior felonies, including four involving narcotics, according to immigration officials.
His release from the San Francisco Sheriff's Department's custody back in April, despite a U.S. Immigration and Customs Enforcement retainer, has spurred national debate on immigration laws and the role local authorities should play in enforcing such laws.