Missing a horse? Fremont police found one wandering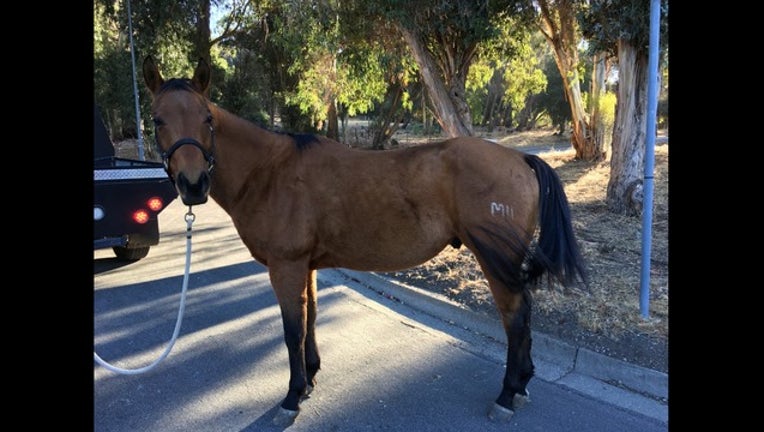 article
Police are looking for the owner of a brown male horse found in Fremont on Friday.
At about 9 a.m., the horse was found near Mission Blvd and east Las Palmas Ave.
It appears to bear a white MII (or MH) brand on his back left leg, police said.
Anyone with related information is asked to contact animal services at (510) 790-6630 or Fremont police at (510) 790-6800.