Missing kayaker found dead in Tomales Bay, sheriff says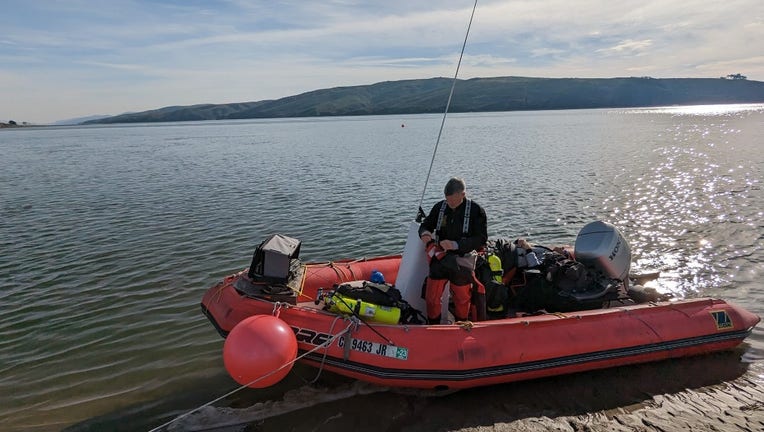 article
TOMALES, Calif. - A missing kayaker was found dead Wednesday in the waters of Tomales Bay.
Clinton Yoshio Koga, a 39-year-old from Brentwood, was located by a dive team around 4:15 p.m., approximately 100 yards from the shore of Lawson's Landing. He had gone missing Jan. 27 while fishing with his friends.
Koga's friends said he went out to retrieve a crabbing cage after a day of fishing that evening and never returned.
Multiple first responders conducted an extensive search for him but could not find him.
A volunteer aquatic search ground ended up finding Koga, authorities said.
Friends shared the tragic news on social media, saying how much they will miss Koga.
"They say that everything in life changes except taxes and the fact that at a certain point depending on how you live your life your friends will die way before they are supposed to," said Spencer Lautenschlager. "They also say the good die young and today I just wish they had been wrong, Clinton Koga was one of the best dudes you could meet, always gave the best vibes, and was the first dude to really take me in and make a new kid feel welcome when I moved to Northern California."
ALSO: North Bay community rallies around teen who faces loss of mom weeks after sister's death
Another said they were in complete shock and thanked him for the laughs and amazing memories.
"I couldn't catch a football worth a damn growing up but you always kept throwing it my way," said Rudy Carranza. "I will always miss you and I will try to pick up the pieces and just keep going."
The cause of death is pending the investigation conclusion by the Marin County Sheriff's Office.
"Difficult work in tidal current," California Recovery Divers said in a Facebook post. "Many thanks to our volunteers for bringing Clinton home."