North Bay community rallies around teen who faces loss of mom weeks after sister's death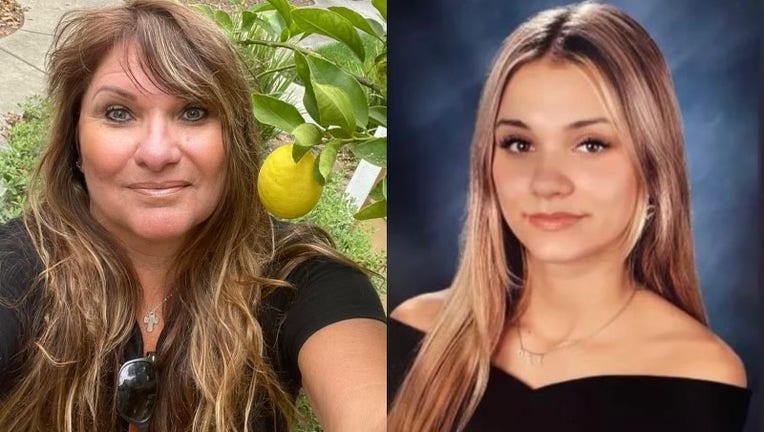 article
NOVATO, Calif. - A heartbroken North Bay community has been rallying around a 16-year-old girl whose mother was not expected to recover from a medical catastrophe, just weeks after her sister was killed in a devastating car crash.
Friends of Cindy Leaf on Monday said she was being taken off of life support while a relative told KTVU that that step had not yet been taken. Still, it would take a miracle for her to heal from a debilitating subarachnoid hemorrhage two weeks ago.
The 54-year-old longtime Novato resident was described as a larger-than-life, quick-witted, energetic and inspiring force who was crazy for her San Francisco 49ers and loved her sweet fur-baby cat named Blackberry.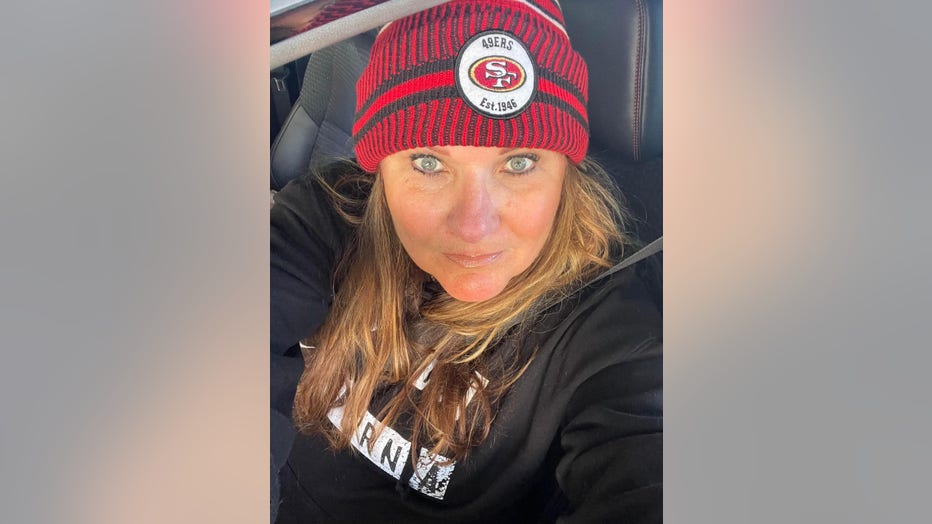 Cindy Leaf, 54, was a huge San Francisco 49er's fan. The longtime Novato resident died about a month after her 17-year-old daughter was killed in an car crash, leaving her 16-year-old as the only surviving member of her immediate family. 
But at the very center of her life was her two daughters, whom she "poured every ounce of her heart into raising."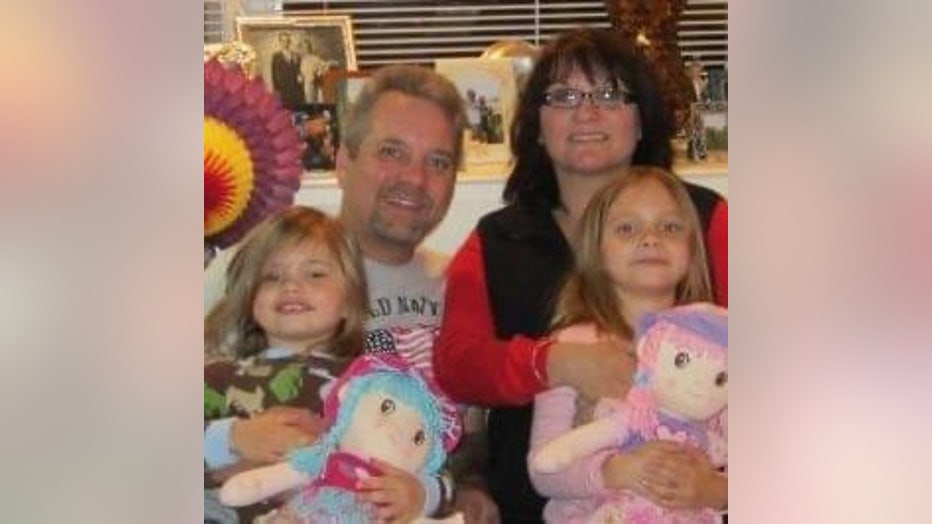 Old photo of the Leaf family: Joe (top left), Cindy (top right), Josie (bottom left), and Danielle.
One of her daughters, 17-year-old Danielle Leaf, was killed in a car crash on Highway 101 in Novato on a stormy night on Dec. 29. That crash also claimed the life of 16-year-old Jameson Zamlich and seriously injured three other teens in the car.
SEE ALSO: Varsity basketball team hold heartwarming tribute to fallen fellow student
In a GoFundMe that was set up after Danielle Leaf's death, organizers said this "devastating and unfathomable time" was preceded by another tragedy only a few years ago that left Cindy a single parent. In 2019, her ex-husband and her girls' father, Joe Leaf, died suddenly. "The Leaf family has been dealt an unfairly difficult hand these past few years," organizers explained.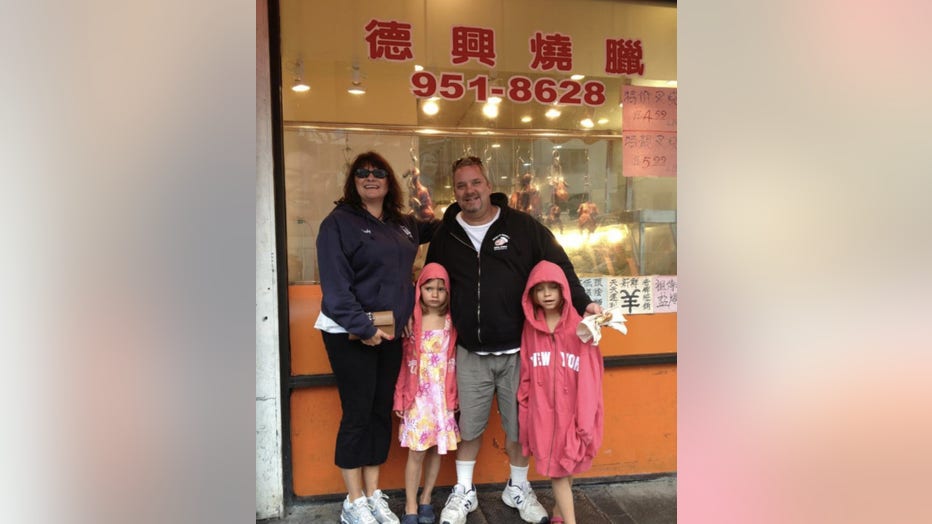 Cindy Leaf family seen here with her late ex-husband and two daughters. (Leaf Family )
Friends were doing what they could to provide for her youngest. "Josie is devastated. She's lost her whole family in three years: her dad, her sister and a month later, her mom," family friend Carol Kelly told KTVU.
Kelly said it was Josie who found her mother unconscious at their home on Jan. 16 and called 911. The mother was rushed to the hospital, was in a coma, and never regained consciousness.
Since then, Kelly and the others in Cindy Leaf's tight-knit group of friends, who considered themselves more like family, have taken action to ensure that Josie's needs were being met. They set up a new GoFundMe dedicated to the teen's well-being and care.
"Josie's whole world has been ripped from her in a matter of weeks, as she is the last surviving member of her family at 16 years old," friends wrote on the GoFundMe.
Kelly said that the teen has a grandfather and other relatives in Texas, whom they are working with, and their hope was to keep Josie's life as stable as possible during this time of upheaval and pain. 
"As the family+community that Cindy has built around her, we are doing everything that we can to wrap our arms around Josie and help to build a new foundation for her," friends said.
As that community came together for Cindy Leaf's daughter, her friends remembered her infectious laugh, her "'tell-it-like-it-is' unfiltered way of life," her outgoing, "Nobody OUT-louds ME!'" spirit, and her fierce loyalty toward the people, places, and things she loved.
They remembered how even during her time of loss, as the community rallied together the last time when her eldest daughter died, Cindy Leaf took part in a fundraiser for those affected by the tragic accident. It was that weekend on Jan. 14, she had also received tickets to see her beloved Niners. Someone had gifted her VIP seats and took her to watch her team defeat the Seattle Seahawks in the NFC wild-card game.
SEE ALSO: 49ers fans emotional after roller coaster season
And on Cindy Leaf's Facebook page the day of that game, she posted this quote from a book by Norman Vincent Peale, which she received following her ex-husband's death: "Cushion the painful effects of hard blows by keeping enthusiasm going strong, even if doing so requires struggle." 
Kelly remembered that day and how in the midst of her mourning, Leaf was able to find a moment of respite and joy. "It was supposed to pour rain, but it ended up being sunny," Kelly recalled. "It was the most amazing, fantastic day," the friend shared. "And literally two days later, she had the stroke."
Amid this new heartbreak, friends were putting their focus on giving back to the woman, whom they remembered as a foundation of support and love to so many. 
"It doesn't matter how long or how well you've known her, Cindy has been EVERYBODY's biggest cheerleader and hype-woman," they said. "Cindy has spent her whole life building this network of loved ones, and now, more than ever is when she needs us most. And as we grieve, we ask that we honor the Leaf family by supporting Josie as best we can during this unimaginable time."
The Leaf Family Fundraiser can be found here.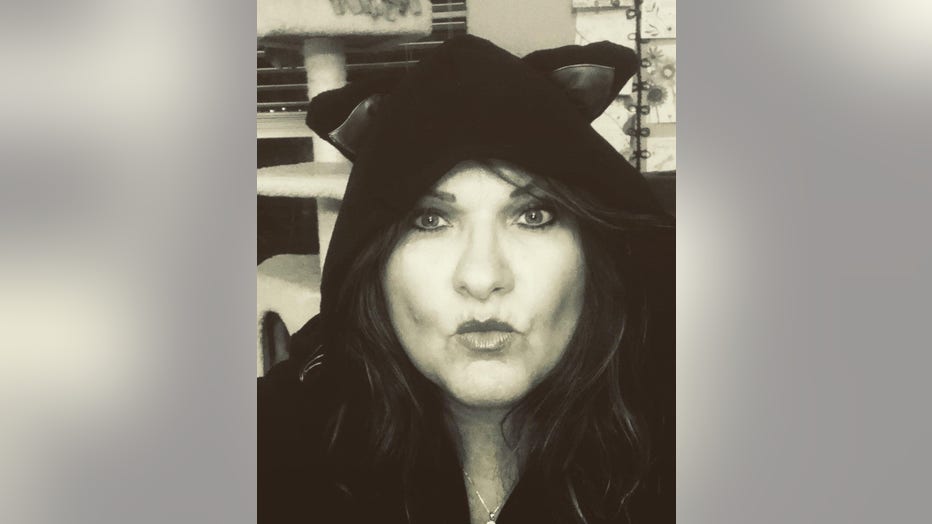 Longtime Novato resident, Cindy Leaf, 54, died about a month after her 17-year-old daughter was killed in an car crash, leaving her 16-year-old as the only surviving member of her immediate family.