Modesto police officer seriously injured in crash involving DUI suspect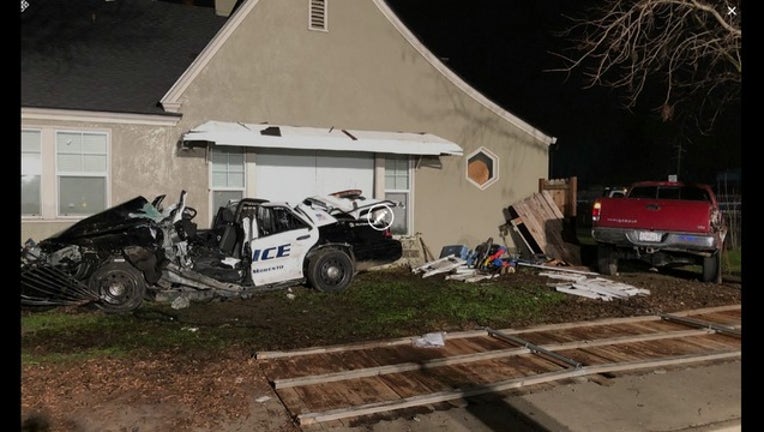 article
MODESTO, Calif. (KTVU) - A Modesto police officer is in serious condition, after a crash with a suspected DUI driver who was being pursued by the California Highway Patrol early Tuesday morning.
The Modesto Police Department was assisting the CHP in the chase of a Toyota Tundra when the suspect, 25-year-old Nazario Castillo of Modesto, ran a stop sign and broadsided the officer, investigators said.
A photo released by Modesto police shows the severity of the crash with the heavily damaged and mangled patrol car pushed up against a building.   
The chase began 1 a.m. Tuesday when CHP officers saw the Tundra going in the wrong direction on Highway 99, investigators said.
The suspect led officers onto city streets, back on the highway and then ended in Modesto's airport neighborhood, where the crash happened.  
Emergency crews had to extricate the officer from his patrol car. He suffered fractured bones and other injuries, according to the CHP. 
He was transported to a hospital where he was listed in serious, but stable condition on Tuesday. 
Police say the suspect was ejected from his pickup truck and was transported to the hospital with minor injuries.
Castillo faces charges of evading an officer and causing injury or death; evading an officer and reckless driving; and driving under the influence of alcohol or drugs and causing bodily injury.