More details emerge about toddlers who drowned at San Jose day care
SAN JOSE, Calif. - More details are being revealed about the two toddlers who tragically drowned at a San Jose day care earlier this month. 
One of the girls who died – 18-month-old Payton Cobb of Hollister – was beautiful, energetic and personable, and a daughter who "brightened every day" for her parents, Jacob and Anjel Cobb, according to one of two GoFundMe sites for her.
"We have no words to describe the grief that their family is experiencing right now," family friend Jeanna LeFave wrote. 
Police say Payton, 16-month-old Lillian "Lily" Jade Hanan and a third child ended up in the pool after they were left unsupervised in a backyard play area of Happy Happy Home day care on Oct. 2. 
Lily Jade was a bubbly, loving, silly, super-fast little girl, whose funeral was held at Oak Hill Funeral Home, the company's website states. 
She was a "miracle baby" for Josephine and Scott Hanan, who tried to have a baby for 15 years, according to her obituary. 
They adopted her in Savannah, Georgia, and Lily knew baby American Sign Language. 
Her family made a touching video tribute to her that begins with one of her favorite songs, "Baby Beluga." 
The third child is a 2-year-old boy who survived.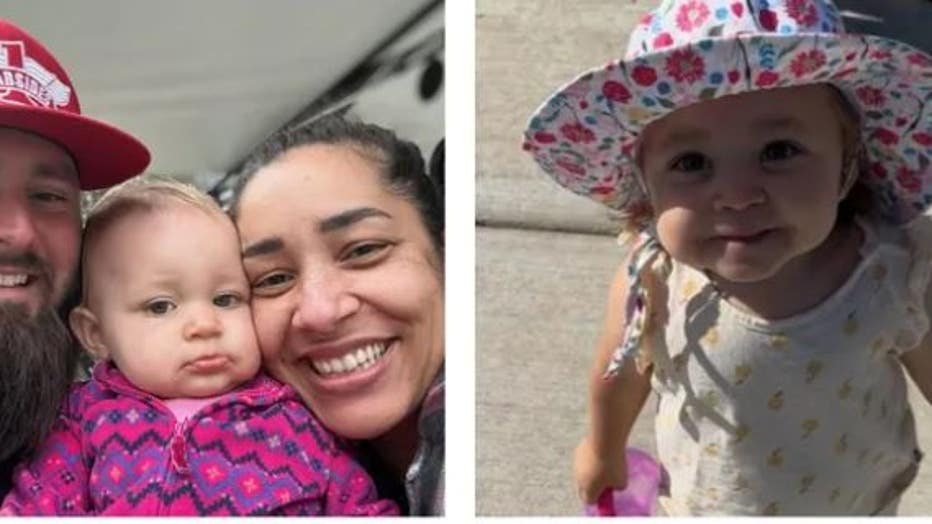 Father Jacob Cobb, Payton and mother Anjel. (L to R). And Payton Cobb. Photo: GoFundMe
On Friday, the Santa Clara County District Attorney charged the mother-daughter operators of the day care, Shahin Gheblehshenas, 64, and Nina Fathizadeh, 31, with felony child endangerment resulting in death and criminal negligence. 
Authorities allege that the children were left unattended when they fell or jumped into the pool. A gate had been propped open, enabling the toddlers to get into pool, according to prosecutors.
"There is a responsibility to watch over little children in your care like a hawk," District Attorney Jeff Rosen said last week. "Now it is our responsibility to make sure that these defendants are held accountable for this avoidable and heart-breaking tragedy."
Fathizadeh discovered the boy floating and unconscious in the pool. Payton and Lily Jade were found floating in the deep end. They were later pronounced dead.
Gheblehshenas was at another day care when the drowning occurred. The kids were supposed to be under her daughter's supervision.
San Jose police said that four children were at the day care that day and another child was on the way. One day care worker had called in sick, so the children were being watched by only one person.
While making breakfast, Fathizadeh left one child in a crib and let three of the children into the rear patio play area unsupervised and out of her sight, prosecutors allege.
The play area is set up in the backyard adjacent to a pool surrounded by a five-foot fence. But the gate had been left ajar, so someone could water plants, authorities claim.
State officials have suspended the day care's license.
Mother and daughter were booked into Santa Clara County Main Jail and later released on bond.
IF YOU'RE INTERESTED: Payton Cobb has two GoFundMe sites here and here. KTVU could not find a site for Lilian Hanan. Her family asked that people donate to the Humane Society of Silicon Valley in her honor.