2 kids drown in San Jose pool at residential day care
SAN JOSE, Calif. - Two children drowned and a third was hospitalized after falling into a pool at a San Jose day care center based in a home on Monday morning, police said. 
Police said they were summoned to a home on the 1000 block of Fleetwood Drive to perform a wellness check at 9:05 a.m. 
It's unclear how the children got into the pool.
The tragedy happened at the Happy Happy Day Care.
Its website says it a licensed home day care that is "following all safety protocols." The owner did not respond for requests for comment. Her website says has a bachelor's degree in child development.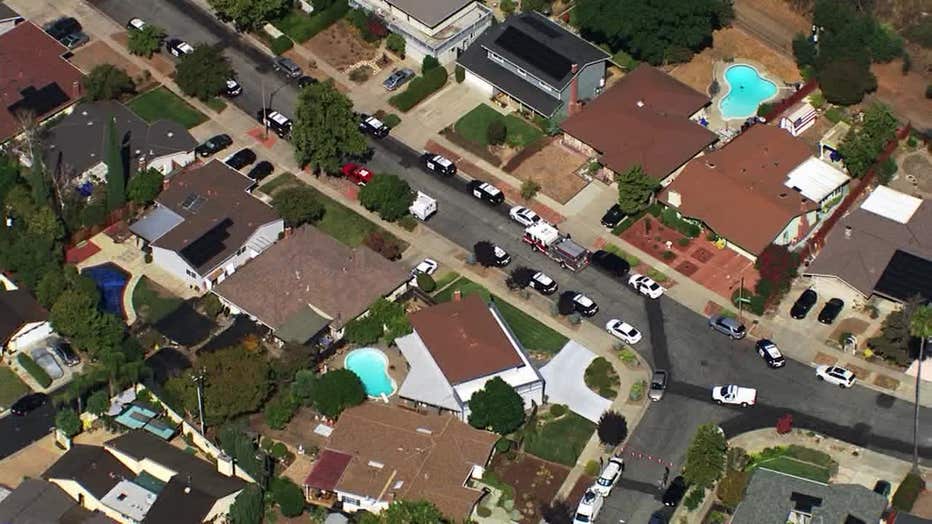 Two children drowned and a third was injured after falling into a pool at a day care center in a San Jose home on Oct. 2, 2023, police said.  (FOX Weather)
The third child's injuries were described as non-life threatening, the San Jose police department said. 
The ages of the children were not provided.
The police department's homicide unit and the Santa Clara County district attorney will investigate the deaths. 
"It's totally unacceptable. Three children at the same time? What the heck? Where were the parents or the caregivers?" asked Nadina Riggsbee, president of the Drowning Prevention Foundation. In 1978, her 2-year-old drowned in her Danville home while under the care of a babysitter.
"They should never leave their children any place where there's any form, body of water, at all, unless they're there, hands on and eyes," Riggsbee said.
Neighbors said they're in disbelief. One neighbor said he heard a commotion and voices coming from the day care.  
"She was yelling very loudly. My wife and I- should we call police," said neighbor Mao Sheng Zhao.  "We feel so sorry. I think I cannot handle it. It's too much." 
"The fact that this happened in our neighborhood is just really shocking," said Kavita Gupta.  
There was a tall fence surrounding the pool, which was uncovered.
"It's very terrible for the parents. It's very heartbreaking," said one neighbor who wanted to remain anonymous.  "I have two kids too. I can understand their pain." 
She said she called the day care just two days ago to ask about child care services and the woman who answered the phone said the facility is currently full with six children, but that a spot was opening soon.  It would cost $2,000 a month.  
It's unclear how many children were there at the time of the drowning and how many adults were supervising them. 
Per Santa Clara County protocol for child deaths, the San Jose Police Department's Homicide Unit is working with Santa Clara County District Attorney Office to conduct a joint investigation into the circumstances of the incident.