More troubling displays of violence at Santa Rosa schools come to light
SANTA ROSA, Calif. - Students at Maria Carrillo High School in Santa Rosa held a rally and walked out of class on Friday in the wake of two troubling incidents on campus and the deadly stabbing of a 16-year-old boy at Montgomery High School.
Hundreds of students left Maria Carrillo High and walked on the sidewalk down Montecito Boulevard.
"I'm in protest of the violence! I'm in protest of the lack of safety!" one girl said through a bullhorn while flanked by fellow students.
They voiced frustration that more isn't being done to ensure their safety. They say there needs to be better access to mental-health counseling and far better security at their campuses.
Parents and students now want to call attention to other troubling safety concerns in the school district – and some are calling to bring school resource officers back to campus. 
Over the last two weeks, community members are hearing messages from their school district that would scare any parent: Reports of fires, guns and stabbings. 
MORE: Mother of injured teen whose friend was fatally stabbed at school speaks out
On Wednesday, police reported a 15-year-old freshman at Montgomery High stabbed two other students during a fight in an art classroom. One of those students, 16-year-old Jayden Pienta, was killed.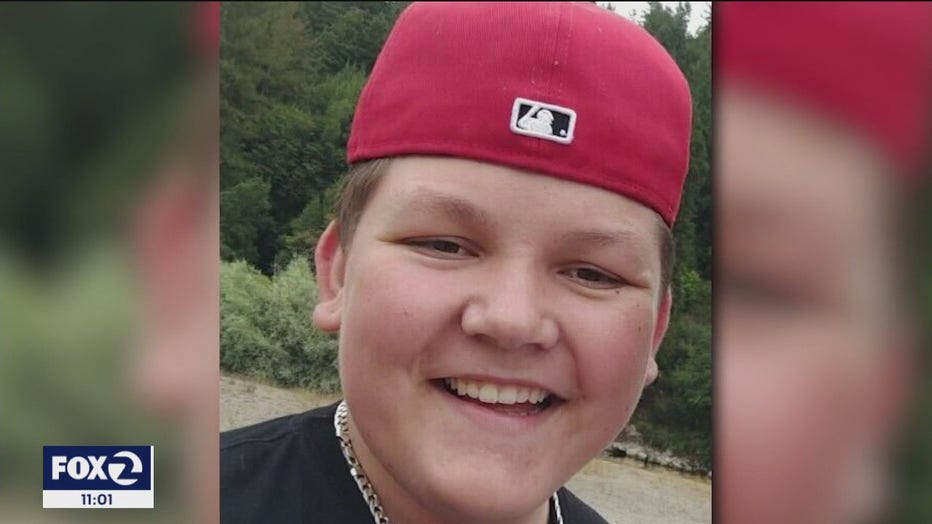 16-year-old Jayden Pienta. 
Also on Wednesday, Santa Rosa police arrested another student for bringing an unloaded gun to Maria Carillo High School nearby.
At that same high school more than a week ago, police arrested a 16-year-old student on suspicion on arson for setting a fire near the school building. The boy set a leaf on fire and threw it into a refrigerator, police said.
Students at Maria Carrillo say they're fed up.
"We don't feel safe, we don't feel protected and we know that we're in danger regularly and they do nothing about it and they don't tell us the full truth," said student Camille George.
Another student Talia Voit agreed, saying, "The poor communication in the school system is horrible. Like we don't even know anything. Our parents get the information before us."
At Montgomery High, students took their safety concerns straight to the police chief. 
"Why has it taken a loss of life for you guys to start caring about this school?" a student asked Santa Rosa Police Chief John Cregan at a news conference on Thursday. 
The chief responded, "I think it's important to understand the Santa Rosa Police Department did not remove the SROs from school campus. That was a decision by the Santa Rosa school board. As a chief, that's something I've advocated for us to return to."  
Some are now questioning the school board's decision to end its partnership with the police department and get rid of school resources assigned to middle and high schools. 
That partnership ended in 2020 following the death of George Floyd and the reaction around the country to limit police interactions with community members, including students. 
Some experts, though, including a former Santa Rosa school resource officer, say it's not clear if an SRO would have prevented the deadly stabbing.
The next regular school board meeting is scheduled for Wednesday.
For now, school leaders say they are focusing on immediate physical and emotional needs of students and staff.