Most watched game trailers from E3 2019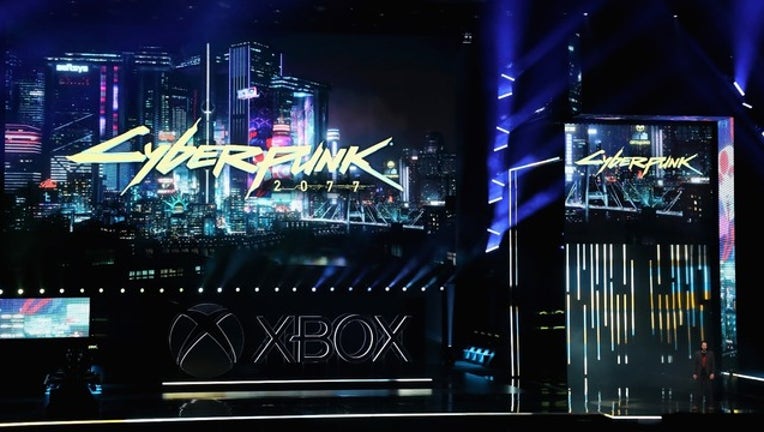 San Jose, Calif. (KTVU) - The world's largest videogame expo - Electronic Entertainment Expo 2019 (E3 2019) officially kicks off tomorrow at the Los Angeles Convention Center.  Major game publishers have already started their media blitz – Microsoft and EA held conferences yesterday, while Bethesda and Ubisoft held their conferences on Monday. There are already dozens, if not hundreds of new trailers and teasers vying for your attention – we've lined up some of the most watched and most talked about game trailers from E3 2019 so far.
Cyberpunk 2077
Formats: PC, PlayStation 4, Xbox One
Release Date: 16 April  2020
Publisher: CD Projekt RED

An open world role-playing game that follows the story of V, a mercenary living in Night City. Cyberpunk 2077 will pose multiple choices to the player, each with its own set of consequences that will ripple through the entire game. The latest trailer features a familiar face. 
Watch Dogs: Legion
Formats: PC, PlayStation 4, Xbox One, Google Stadia
Release Date: March 2020
Publisher: Ubisoft
The latest instalment of Ubisoft's hacking and stealth adventure game is set in London, which is under a surveillance state. You must recruit a resistance and fight back.
Ghostwire Tokyo
Publisher: Bethesda
Revealed at Bethesda's 2019 E3 press conference, GhostWire: Tokyo is the latest title from Tango Gameworks, best known for The Evil Within. The game is a twist on the horror genre, where you investigate the strange disappearances that have hit Tokyo's population.
Star Wars Jedi: Fallen Order
Formats: PlayStation 4, Xbox One
Release Date: Nov 2019 
Publisher: EA

A new third-person action-adventure based on the Star Wars franchise, you play as a Jedi Padawan-turned-fugitive looking to rebuild the Jedi Order against all odds.
Final Fantasy Remake
Formats: PlayStation 4
Release Date: 3 March 2020 
Publisher: Square Enix
Remake was officially announced at E3 in 2015 – Square Enix has taken a long time to commit to a release date. As the title suggests, it's a remake of Final Fantasy VII, originally released in 1997 on the PlayStation and widely considered to be one of the greatest videogames of all time.  
Deathloop
Publisher: Bethesda Softworks

A brand new title from Bethesda, this first-person action game transports players into an island locked in an eternal struggle between two assassins. 
Microsoft Flight Simulator
Formats: Windows 10, Xbox One
Release Date: 2020 
Publisher: Square Enix

Revealed at Microsoft's keynote on Sunday, the latest version of the flight simulator is incredibly detailed thanks to satellite data and Azure AI. The 2020 edition will let you fly a range of airplanes anywhere on the planet, in day or night, in a variety of weather conditions.