Navy SEALs to be tested for PEDs after tragic death of recruit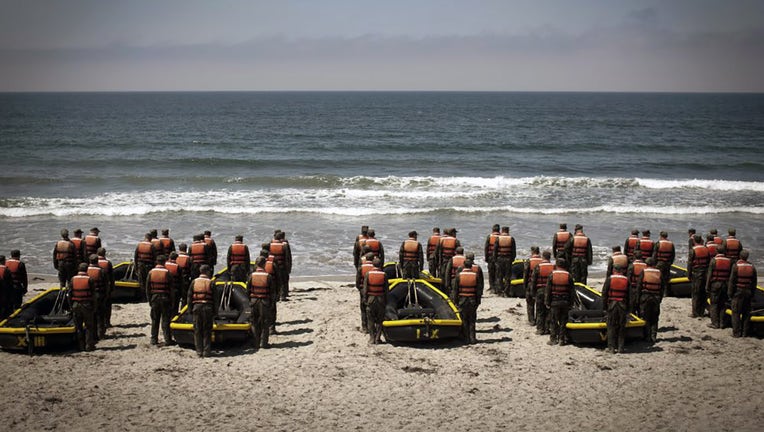 article
The Navy will begin requiring regular testing of all Navy SEALs and SEAL candidates for performance-enhancing drugs in response to the death of a recruit during the elite force's rigorous entry training.
The move to randomly test all SEALs for PEDs was announced by Rear Adm. Keith Davids, the commander of Naval Special Warfare Command, who announced Friday that there will be random, force-wide urinalysis for the drugs starting in November, according to a report from Military.com.
The new policy comes after the death of Navy SEAL recruit Kyle Mullen, who died during Basic Underwater Demolition/SEAL training, or BUD/S, in 2022. Investigations into Mullen's death discovered that investigators found a stash of PEDs, including testosterone and human growth hormone, in his car, while two other candidates who were part of the recruit's training class also tested positive for PEDs.
IRAN NAVY HARASSES US HELICOPTER IN INTERNATIONAL AIRSPACE OVER ARABIAN GULF
The death and discovery of PED use, which some candidates within Naval Special Warfare's pipeline said had become widespread, sparked action by the Navy to begin implementing a new drug training regimen.
"Naval Education and Training Command's command investigation into the facts and circumstances regarding safety and medical oversight of Basic Underwater Demolition/SEAL (BUD/S) Class 352 identified instances of Performance Enhancing Drug (PED) use amongst BUD/S candidates," a Navy spokesperson told Fox News Digital. "Therefore, by embarking on this new, comprehensive approach, we're ensuring that all our personnel, not just candidates, operate at their innate best, preserving the distinguished standards of excellence that define NSW."
The spokesperson also noted that reports that PED use within the ranks has been widespread has not been verified, instead saying that the Navy was only able to turn up "anecdotal evidence."
"While we only have anecdotal evidence of PED use amongst our ranks, and PED-usage amongst our candidates are significantly less than some media reports suggest (0.69% or 3 of 434 SEAL/SWCC candidates have tested positive since March 2023), we hold firm that any number above zero is unacceptable," the spokesperson said. "We have an obligation to look out for the health of our teammates, and that's what this new testing process is about."
Under existing policy, a basic testosterone ratio test — which can be seen as a possible indicator of PED use — is given to candidates, who would be subject to further testing if the results indicated probable use.
The new testing to begin in November will be more precise and directly looks for banned substances, including "anabolic steroids, growth hormones and masking agents that can conceal the drug use," according to the Miliary.com report, which also notes that "15% of a unit's population must be tested per month" and that commanders will also have leeway to conduct a "unit sweep," meaning every sailor in that unit would be tested at once.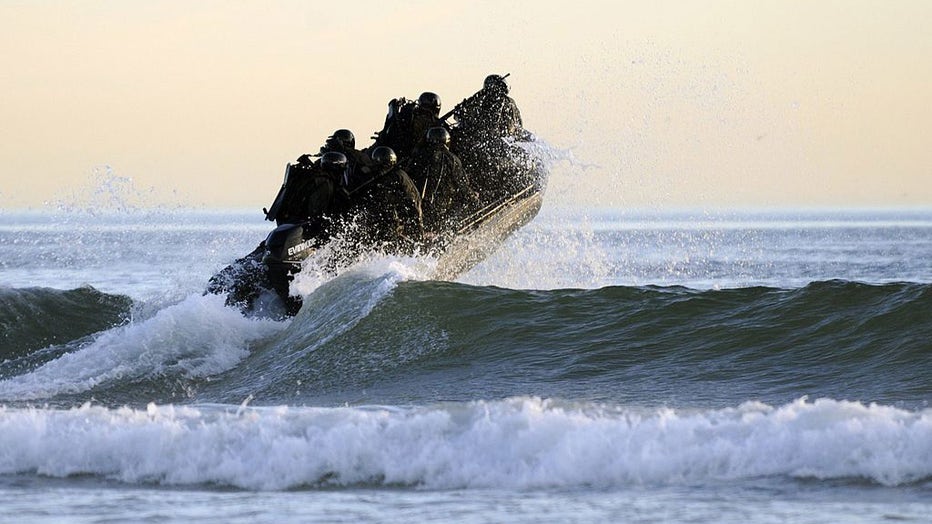 FILE - In this handout provided by the U.S. Navy, Students in Sea Air and Land (SEAL) qualification training navigate the surf off the cost of Coronado during a maritime operations training exercise Oct. 28, 2010, in Coronado, California. (Photo by B
Brent Sadler, a senior fellow at the Heritage Foundation Center for National Defense, told Fox News Digital that the move was an "important" one by the Navy, arguing that candidates in special warfare training are already impacted by "extreme stress" that can have "unknown impacts to health." But Sadler also stressed that the new testing requirement does not have to detract from the legendary rigor of SEAL training.
TROOPS PLAGUED BY FILTHY CONDITIONS, SQUATTERS IN MILITARY BARRACKS: REPORT
"Many of the drugs for which the Navy will be testing are illegal, and as such, screening for them in any service member is warranted," Sadler said.
According to a Navy document obtained by Military.com, sailors selected for random screening will have to provide two samples, a PED test that will go to an outside lab and a traditional drug test that can be processed by a Navy lab. Sailors who test positive for PEDs who cannot provide a legal justification will be "processed for administrative separation for either an orders violation or for the commission of a serious offense."
However, the Navy spokesperson disputed the idea that a positive test would automatically lead to separation, telling Fox News Digital that "personnel found to have wrongfully used a prohibited substance will be subject to administrative action and may be subject to disciplinary action; however, that does not mean automatic separation."
The new policy will also contain exceptions fo people who are prescribed substances for legitimate medical reasons, such as testosterone replacement therapy, with the Navy encouraging sailors to be proactive about seeking medical care when presented with troubling symptoms.
CLICK HERE TO GET THE FOX NEWS APP 
"There are legitimate medical conditions that can, and should, be treated with prescription medications under medical supervision," a Navy spokesperson told Military.com. "We encourage members with concerning symptoms to speak with their medical providers to get diagnosed and properly treated."
According to Sadler, such exceptions to the policy are warranted.
"If performance enhancing drugs are indeed merited for use by special operations forces, then the military with credible medical reviews should be the one to approve their use under specific conditions," Sadler said.