Navy to brief public on cleanup efforts at contaminated former shipyard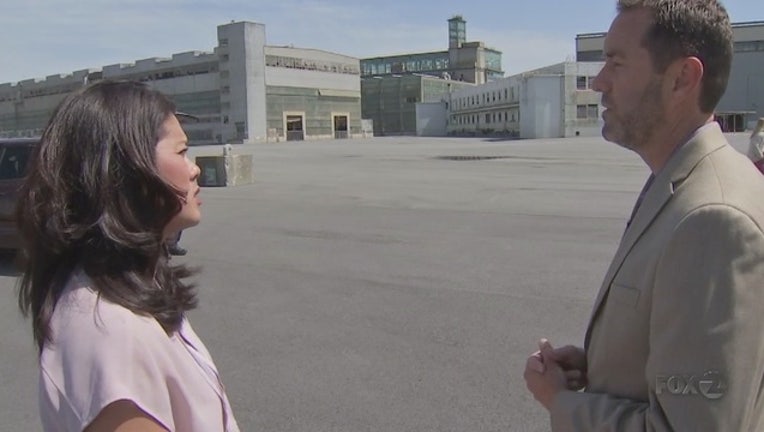 article
SAN FRANCISCO (BCN)-- U.S. Navy officials will brief the public this evening on problems with the cleanup of radioactive contamination at San Francisco's Hunters Point Shipyard following reports that a contractor falsified data.
Following a report finding that more than half of the work done by contractor Tetra Tech, a contractor paid to clean up the former shipyard site, shows signs of problems, the Navy is expected to conduct extensive retesting of soil and other samples from the places where the company worked.
The retesting is likely to delay development at the former shipyard, which despite its status as a highly contaminated Superfund site is slated for as many as 12,000 units of housing as well as office and retail space.
The findings of fraud are a vindication for community activists, who have been arguing for years that the cleanup and redevelopment efforts were putting public safety at risk. It was largely through the efforts of whistleblowers that Tetra Tech's falsification of data was exposed.
The shipyard site was used for experiments using radioactive material and also as a site for cleaning ships involved in atomic testing, among other issues. Large amounts of toxic waste were dumped in the area with poor and limited documentation.
Bradley Angel, a spokesman for the group Greenaction for Health and Environmental Justice, said he was glad to see the Navy acknowledge the 
scope of the problems with the cleanup.
However the environmental group has additional concerns, including the fact that the cleanup plan calls for toxic waste at the waterfront to be covered and sealed and used as open space, raising concerns about how it will be affected by rising sea levels and ground water.
Ultimately, "People should not live next to radioactive and toxic waste at Superfund levels," Angel said. "It's not safe."
The community meeting will take place at 451 Galvez Ave. at 5:30 p.m. today.