Neighbors hear gunshots along Geary Boulevard in San Francisco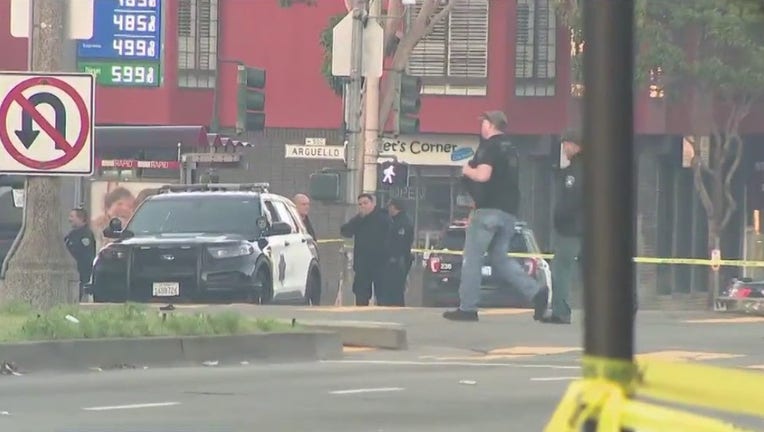 article
SAN FRANCISCO - Police on Tuesday morning temporarily asked the public to avoid a portion of Geary Boulevard in San Francisco because of "police activity" after gunfire was heard.
Officials said neighbors heard gunshots around 4 a.m. at 3575 Geary Boulevard near Stanyan Street, and police were dispatched to the scene.
One neighbor said they thought they spotted someone running into the Institute on Aging on the corner. 
About 8 a.m., half a dozen SWAT officers ran into that building.
Shortly after that, Geary Boulevard was reopened.
KTVU has reached out to police for more details but has not yet heard back. 
It was not immediately clear what happened or whether any suspect was caught.