New Mercedes models will have TikTok built in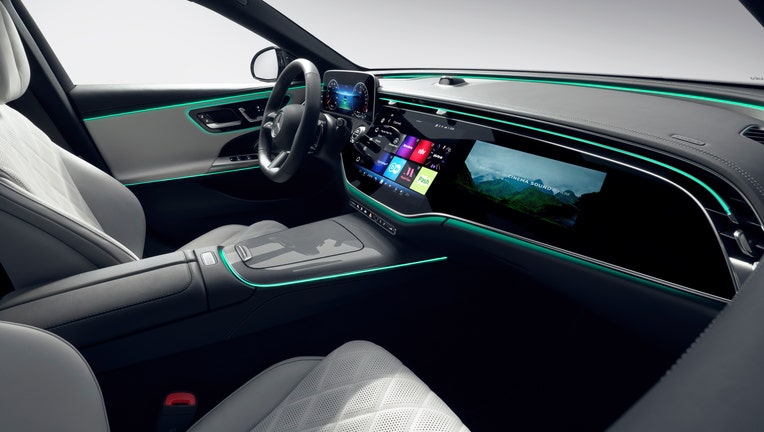 article
The new Mercedes-Benz E-class line will allow drivers to use TikTok, play Angry Birds and even hop on a Zoom call as long as the car's not moving.
According to Mercedes, the new models have five third-party apps installed on the central display: TikTok, Angry Birds, Webex, Zoom and Vivaldi. Previous models required drivers to connect their phones or other smart devices to the car.
The new line also includes a selfie and video camera on the top dashboard, and passengers will be able to watch movies, play games and browse the internet while the vehicle is on the move.
READ MORE: Mercedes-Benz releasing 'Acceleration Increase' subscription fee for electric vehicles
Car owners will also be able to set up "routines" for various things in their cars, like automatically turning on heated seats when temperatures reach a certain degree or changing the "ambient lighting."
According to Kelly Blue Book, the starting price for a 2023 Mercedes-Benz E-class model is $56,750. The company hasn't said how much the 2024 line will cost or exactly when they'll be released.
Mercedes isn't the only carmaker installing third-party apps: Tesla is also planning vehicles with Zoom conferencing built in, Zoom announced in November.
In January, Mercedes-Benz announced it will build its own worldwide electric vehicle charging network starting in North America in a bid to compete with Tesla, the EV sales leader.
READ MORE: Mercedes recalls nearly 324K vehicles in US due to engine stalling
The German luxury automaker said it will start building the North American network this year at a total cost of just over $1.05 billion. When completed in six or seven years, the network will have 400 charging stations with more than 2,500 high-power plugs, the company said.
The Associated Press contributed to this report.