New plan brewing to offer alcohol at some Bay Area Starbucks locations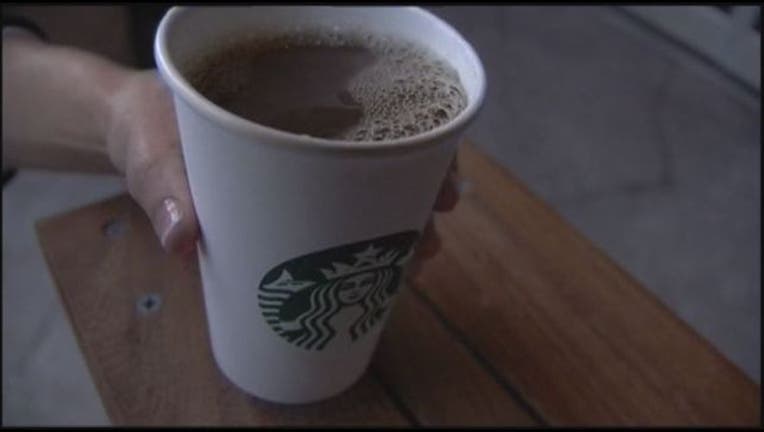 article
SAN FRANCISCO - If you're looking to get a glass of wine or a beer, you might not think first of going to a Starbucks store. But a new plan is brewing to bring the chain's "Starbucks Evenings" menu to the Bay Area.
The coffee chain has stores in Seattle, Los Angeles, Chicago, Atlanta, Washington D.C. and the United Kingdom that are offering wine and beer after 4 p.m., along with food and desserts.
The Seattle-based Starbucks chain has applied to the California Department of Alcohol Beverage Control for licenses to serve beer and wine at certain stores in the Bay Area.
Consumers had mixed reactions near the Starbucks at Irving Street and 9th Avenue.
"I think being open later and having a small drink menu would be good," said Christine La Monaca, a San Francisco resident who lives in the Inner Sunset.
"There are so many other great areas to like get happy hour and stuff in San Francisco, so no, it probably wouldn't be my first place," said Michael Tardiff, another San Francisco resident.
Some say beer and the Starbucks brand don't mix in their minds.
"I'm sort of amazed and surprised. It just seems anti-Starbucks, but I don't know that many people would go there," said Alan Jason who was at a nearby bar with his wife enjoying glasses of wine.
A Starbucks spokeswoman told KTVU that the company cannot discuss plans until the ABC decides on the licenses.
KTVU searched the ABC's database, which shows that Starbucks has applied for licenses at 39 California Stores.
Thirteen are in the Bay Area: in Santa Rosa, Petaluma, Napa, Fairfield, Emeryville, Alameda, Newark, Livermore, Pleasanton, San Mateo, Millbrae and San Francisco.
"They're a massive corporation, they're constantly looking for growth. There is an opportunity in the evening to serve their customers longer and later," said David Zimmerman, the Inner Sunset Merchants Association President.
Zimmerman also is the owner of Blackthorn Bar, just a block away from the Starbucks on Irving. He says the company has not reached out to the neighborhood about any change to its menus and he has concerns about whether Starbucks will properly train its staff and be a good community partner.
"You're dealing with a major corporation. They have a lot of steps to go through in order to really get something approved so it's been difficult to get them to reach out and work with us," Zimmerman told KTVU.
The Starbucks spokeswoman says the company is still evaluating the potential sites before making any announcements. She says if Starbucks is granted the ABC license, the stores would offer local wines and beers on their menu.