New redesigned Twitter starts rolling out globally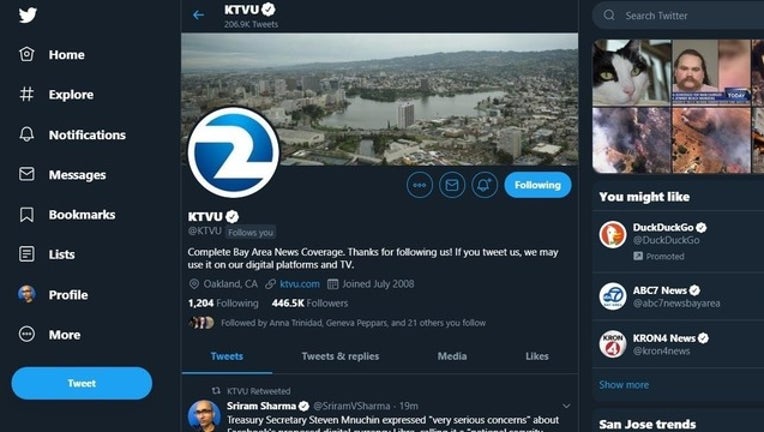 San Jose, Calif. (KTVU) - Twitter started rolling out a redesigned interface globally on Monday, which adds several new sections to the user interface – notably, an Explore and Bookmarks menu, and menus for Profile and Lists to the menu. 
The redesign had been rolled out to a small set of users earlier this year – Twitter says it had been testing aspects of this for a while, and that the new user interface is meant to be faster, easier to navigate and more personalized.  
The new Explore menu, which gets top billing, displays a feed of trending content, hashtags, and personalized content. Twitter says this section will display more live video and personalized local moments.  
The Bookmarks menu extends the Add Tweet to Bookmarks feature, which debuted a year ago. The menu gives an option of clearing all the bookmarks, or removing a bookmark individually.  
The new Messages menu presents a two-column interface where users can see a list of conversations and send messages in the same view. 
Search gets an upgrade as well, with tabs for Latest, People, Photos, Videos, and easy access to Advanced Search. 
The redesigned user interface includes two dark modes (dim and lights out), accessible from the More menu in the Display tab. At first, the new user interface seems to make everything a bit bigger – though the display menu lets users choose from four font sizes and six colors. The new interface also let users switch between multiple accounts without having to log out from them.