No 'doom-loop' for Dreamforce: San Francisco mayor announces conference remains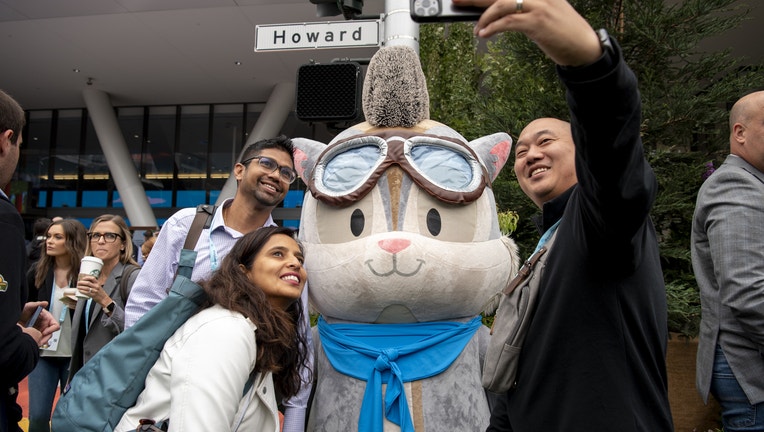 article
SAN FRANCISCO - The Dreamforce tech conference will remain in San Francisco, despite Salesforce CEO Marc Benioff previously hinting that he would yank the annual event out of the city due to various issues, including homelessness and drug use.
San Francisco Mayor London Breed and Benioff announced on Tuesday that the tech conference, which attracted 40,000 attendees to the city in September, will remain in San Francisco.
"Drumroll please Announcing Dreamforce September 2024 in San Francisco! Thanks to @Benioff, Dreamforce is coming back for another incredible year in our beautiful city by the bay — the only place it has ever called home," Breed shared on social media.
Benioff also confirmed the news, stating, "Thrilled to share the news that Dreamforce, the worlds largest enterprise tech conference, will be returning to San Francisco, the stunning city by the bay–and now the AI capital of the world in 2024! In partnership with Mayor London Breed and our beloved city, Dreamforce 2023 set new standards with outstanding safety measures, cleanliness and hospitality for our 40,000 visiting trailblazers. Thank you San Francisco!"
Benioff, a longtime philanthropist in San Francisco, had previously expressed concerns that the city's challenges with homelessness and drug use might negatively impact the convention experience for attendees.
"If this Dreamforce is impacted by the current situation with homelessness and drug use it may be the last Dreamforce" in the city, he previously told the San Francisco Chronicle.
Following the proven success of this year's convention, the relationship between the city and Dreamforce remains strong.
The 2024 Dreamforce conference is scheduled for September 17-19.