Non-profit hopes 'Fireman's' story will encourage adoption of other shelter animals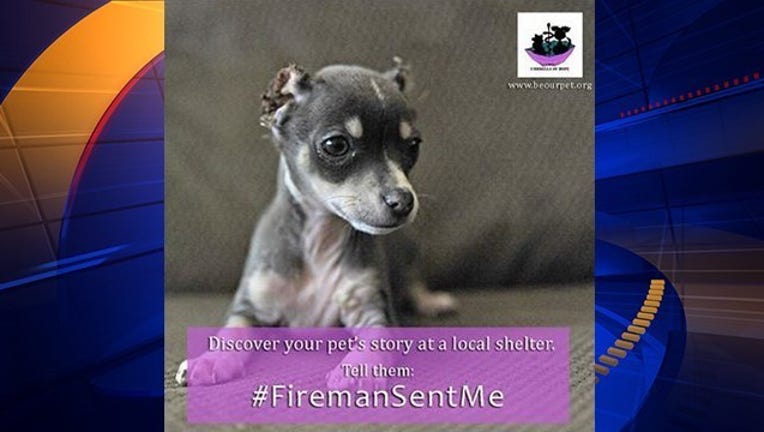 article
ANTIOCH, Calif. (KTVU) - KTVU has been following the story of Fireman, the Chihuahua mix who was found outside the Antioch Animal Shelter with Severe burns.
Fireman had to have his outer ears amputated and has been recovering slowly. He most likely won't be up for adoption until June.
Read more about Fireman's recovery here
The non-profit, Umbrella of Hope, estimates more than 1,000 people have applied to adopt the little guy. They can't respond to applicants until he is ready to find his forever home.
Meanwhile, the shelter is reminding people interested in adopting Fireman that there are tons of other pets out there. The non-profit says, "They don't always make it to the news, but they all have stories."
Umbrella of Hope is asking if Fireman's story touched your heart, and made you think about adopting, could you consider opening your home to a wonderful pet at a local shelter or rescue?
The non-profit says to visit a local shelter and tell them #FiremanSentMe.