North Bay and Peninsula brace for the brunt of the next big storm
HEALDSBURG, Calif. - As you enter Guerneville, crews are covering up a recent slide to minimize another slide from the coming weather. The Russian River is not rushing, but far faster than usual.
The National Weather Service says things could get dicey if heavy rains fall on the river's 1,500 square-mile watershed. "The Russian River always rises and it's probably gonna happen this weekend. It seems like its more rain on top of plenty of rain," said hiker Tom Atkins.
It's enough to worry most North Bay officials and first responders. "The storm from that's headed to the Bay Area this weekend is likely to be closer what we experienced earlier in January," said Marin County Public Information Officer Laine Hendriks  "What we're seeing for the storm coming in tomorrow, is category 4 in the north coast in the Bay Area and category 5, our most intense level in the Peninsula," said Pacific Gas & Electric spokesperson Megan McFarland.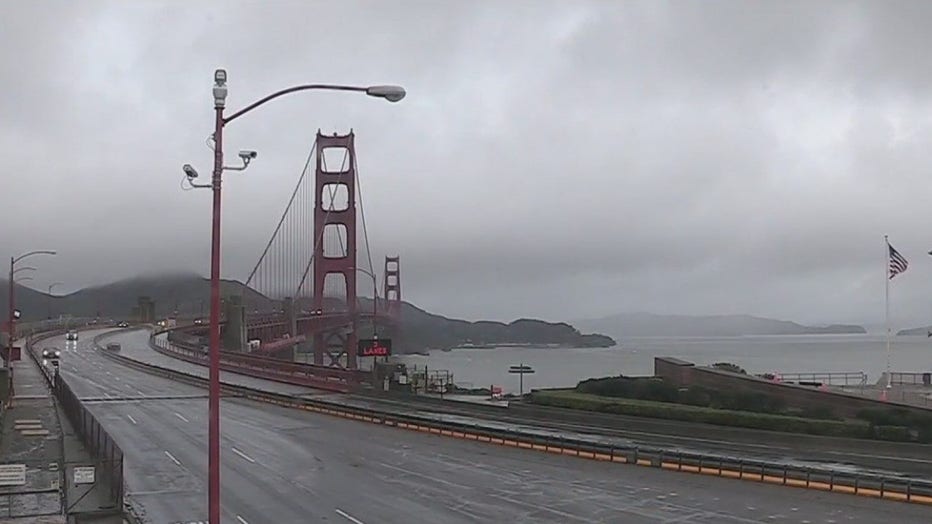 Power crews, still working on last storm's repairs, are being held over. "It's PG&E as well as contract crews. We're taking all the help that we can," said McFarland.
It's fair to say that trees are now punch drunk. They have been punished by three years of relentless drought. Many have been infested with insects that destroy them from the inside and some have fallen to disease like sudden oak death; all of them sitting in thoroughly-soaked mud that can barely hold them up and now come more winds and much more rain. "Even this morning, with no winds, still hearing from our dispatchers reports of power lines down and trees down. Just goes to show how saturated things are," said Santa Rosa Fire Department Fire Marshal Paul Lowenthal.
North Bay winds are expected to be 25 to 35 miles an hour, which may not sound like much, but that doesn't really matter. "It's not gonna take much to bring down those trees," said Lowenthal.
MORE: Bay Area storm watch: what to expect from the atmospheric river
Short of the fall itself, in many cases, the fatal damage is done; a danger to people, property and power lines. "The weather could be clear, but trees can still be falling," said PG&E's McFarland.
Marin County's Health Department is opening up its Severe Weather Emergency Shelter which will mainly serve unhoused residents. "It will be open Thursday and Friday evenings when we expect the storm to be at its worst so they can get out of the elements and have a warm, dry place to sleep," said Marin County's Hendricks.
So, prepare for power outages, localized flooding, limb falls, tree falls and wind damage.