Oakland jail to close to save money, in part because of sleep deprivation lawsuit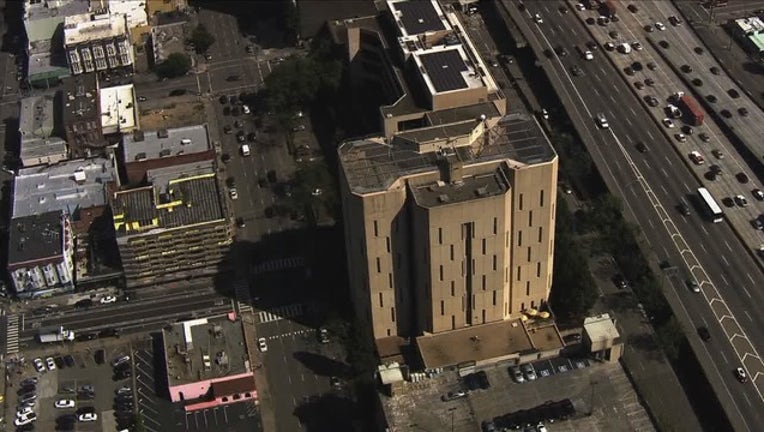 article
OAKLAND, Calif. (KTVU) - The Glen Dyer Jail in Oakland is expected to close in June because of budgetary concerns, Alameda County Sheriff Greg Ahern announced Friday. 
The jail at 550 Sixth St. is expected to close by June 1. The move is believed to save $6 million. The jail is equipped to hold more than 800 people, but its current head count hovers around 400, officials said.
Nelson said the closure is something the sheriff has been considering for some time.  
"We hope that this will alleviate some of our budget shortfall," he said, adding that it will reduce overtime and provide inmates with better medical care. 
Inmates at the Glen Dyer Jail will be moved to the Santa Rita Jail in Dublin, which has room for 3,000 people but currently only hold 2,100. Sheriff's spokesman Sgt. Ray Kelly said when the inmates are moved will not be made public for safety and security reasons. 
Alameda County Public Defender Brendon Woods told the Chronicle he was "shocked" by the development, after jail officials said days ago they would conduct a feasibility study with parties who do business at the jail before making a decision. Woods said he wished jail officials would have conducted this study and gathered input from the community.
"I have not heard anything about it except from the press," Woods told the Chronicle. 
The Oakland location is also convenient for many family and attorney-client visits, while Santa Rita is nearly 2 miles from the closest BART station.
The sheriff told the Chronicle that the decision to shutter the jail was partly due to a recent federal court order that limits when jail officials can interrupt inmates' sleep and extends lights-out hours. 
Because the order delays breakfast by an hour on court days, jail officials now have two hours to do the work they typically did in three. The extra staffing in one location will ensure the Sheriff's Office complies with the court's order and can get medication, food and court transportation out on time, the Chronicle reported.