Oakland mayor urges support for small businesses struggling with new minimum wage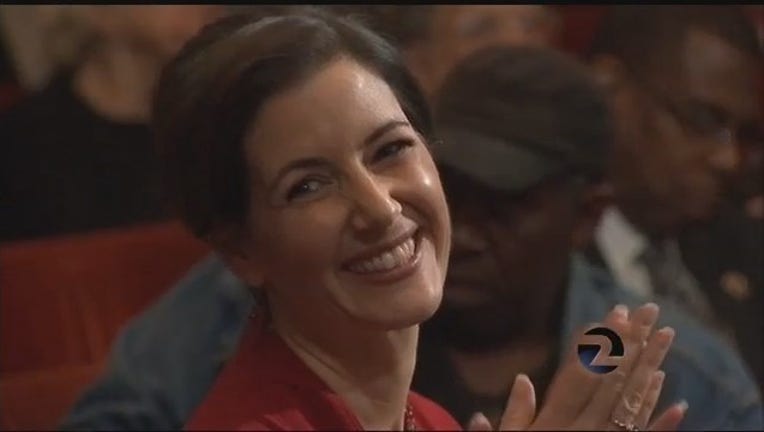 article
OAKLAND, Calif. (KTVU and wires) -- Oakland Mayor Libby Schaaf made a pitch Wednesday morning for the 82 percent of Oakland voters who passed a minimum wage hike in November to support local businesses struggling to adjust to higher costs.
"It's time for Oaklanders to put their money where their votes were," Schaaf said at a news conference outside of Farley's East coffee shop on Grand Avenue.
Oakland's minimum wage rose from $9 per hour to $12.25 per hour on Monday after the passage of Measure FF in November. The measure also requires employees to be provided paid sick leave.
Schaaf said the higher wages pose a challenge for Oakland's small businesses, but ultimately will strengthen the city's economy and provide more stability in the workforce.
"The city of Oakland is committed to supporting our businesses in this transition," she said.
Farley's co-owner Chris Hillyard appeared alongside Schaaf to say he supports the enactment of a higher minimum wage, despite the largest increase in costs in the six-year history of his business.
"We believe in paying our employees a fair wage," he said, but his business now needs to generate more income, which means higher prices in order to pay his workers the new wage.
"This industry operates on a razor-thin margin," Hillyard said, with payroll as the biggest expense.
Kiara Gomez, a single mother who has worked as a dishwasher and cook at Farley's for two years, said the new minimum wage should finally give her the resources to get her own home.
"It's going to help us out a lot," Gomez said.
Sal Bednarz, the owner of Actual Cafe on San Pablo Avenue near the Berkeley border, also spoke at this morning's news conference to express his support for higher wages despite uncertainty over its immediate impact.
Already Bednarz has had to raise prices at his cafe, he said, but he is sympathetic to his workers trying to get by in one of the most expensive areas in the world.
"I understand it is challenging to live as an hourly wage worker in this area," he said.
To the 77,000 voters who passed the minimum wage hike, he said,
"Spend your dollars where your values are. Support the minimum wage by supporting small businesses in Oakland."
The mayor acknowledged that already the hike has had some unexpected effects, including some restaurants experimenting with eliminating tipping. She said she has worked as a tipped employee and understands how stressful it can be.
Restaurants eliminating tipping is legal, Schaaf said, and as long as employees are earning a fair wage, she said she is supportive of the industry looking at creative ways to comply with the letter and spirit of the law.
"Oakland's restaurant and bar and cafe scene is flourishing," Schaaf said, noting that 300 new ones opened last year.
Appearing in an Oakland-made pink dress, Schaaf has made a point of promoting Oakland's small businesses. She said she thinks the new minimum wage will only improve the strength of Oakland's individual businesses and overall economy.
"Fair wage food tastes better," she said.