Oakland police ID officer who shot, wounded allegedly knife-wielding man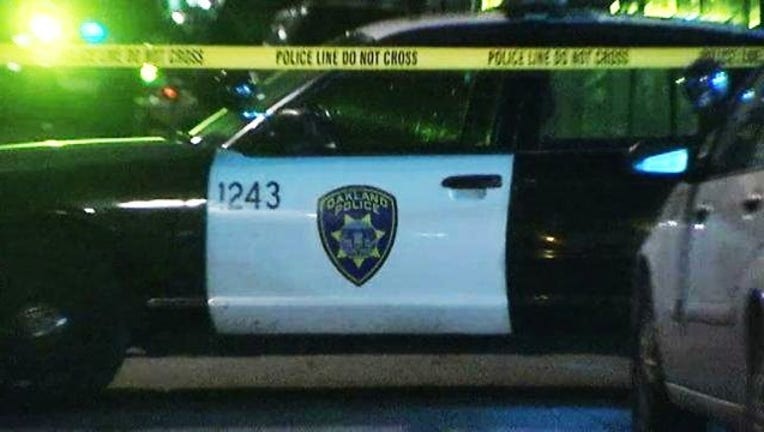 article
OAKLAND (BCN) - Oakland police identified the officer who shot and wounded an allegedly knife-wielding man on Friday morning as an eight-year veteran with training in crisis intervention.
Officer Michael Cooper shot the 28-year-old Oakland resident after a confrontation in the area of 88th Avenue and E Street, police said. He was on patrol with an officer in training, but was the only officer to discharge his firearm, according to police.
The two officers were on patrol in that area at 9:42 a.m. when the man's mother flagged them down to say her son was acting erratically and armed with a knife. She said he had talked about committing suicide by forcing police officers to shoot him, according to police.
When the officers found the man armed with a knife, he refused to drop the weapon and lunged at his mother and one of the officers. Cooper fired his gun at the man, striking him.
He was taken to a hospital in critical but stable condition, according to police.
Neither officer was injured. They both were equipped with police body cameras, which were activated at the time of the shooting, according to police.
Cooper is one of 84 Oakland police officers who have received crisis intervention training, specialized training for dealing with people suffering mental health disorders or emotional crises.
"However, even when an officer is CIT-trained, sometimes circumstances arise that require the use of force," Oakland police said in a statement.
The shooting is being investigated by the Oakland police Homicide Section, the Internal Affairs Division and the Alameda County District Attorney's Office.
Anyone with information has been asked to call the Homicide Section at (510) 238-3821 or the Internal Affairs Division at (510) 238-3161.