Oakland police release sketch and photo in unsolved murder of teen girl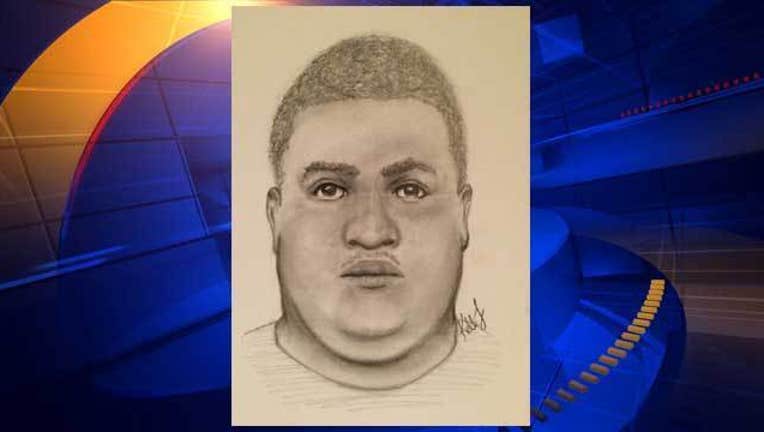 article
OAKLAND, Calif. (KTVU and wires) -- Oakland police Monday released a sketch of a suspect and a photo of a suspect vehicle in the unsolved fatal shooting of an 18-year-old girl at a fast-food restaurant in the city's Fruitvale district last July.
The victim, Ayana Dominguez of Oakland, was shot as she and her boyfriend were in a car in the drive-thru lane at the Wendy's restaurant in the 3100 block of International Boulevard, near Fruitvale Avenue, at about 8:45 p.m. on July 10.
Lt. Roland Holmgren said last week that police believe more than one person was responsible for Dominguez's death and she wasn't the intended target but he declined to disclose who investigators think was the intended victim.
Police describe the suspect vehicle as a 2013 to 2015, black, four-door Ford Escape sports utility vehicle.
Investigators also released a sketch of the car's driver, who they said is wanted for Dominguez's homicide.
Crime Stoppers of Oakland is offering a reward of up to $5,000 for information leading to an arrest in the case.
Police said they are asking for help from anyone who may have seen the suspect or the suspect's vehicle and its occupants in the area of the shooting, witnessed the shooting or seen the suspect fleeing the scene afterward.
Anyone with information is asked to call the Oakland Police Department's homicide unit at (510) 238-3821 or the Crime Stoppers of Oakland tip line at (510) 777-8572.
Dominguez had just graduated from the Berkeley Technology Academy in June 2014 and had interned at the Association of Bay Area Governments in Oakland in a program aimed at helping at-risk youths develop work skills.