Oakland school teachers approve new contract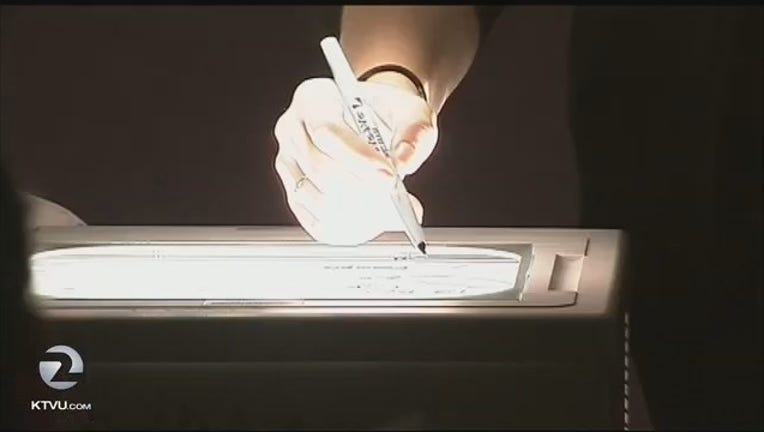 article
OAKLAND, Calif. (BCN) -- Oakland public school teachers have voted by a two-thirds margin to approve a new three-year contract that will give them a 14 percent pay raise plus a 3.5 percent one-time payment.
Oakland Unified School District officials said the agreement will become official if it's ratified, as expected, by the school board next Wednesday and will mark the largest pay increase for teachers and other Oakland Education Association union members in more than a decade.
The union said 67.5 percent of members who participated in a vote on the contract Wednesday approved it.
The union said 67.9 percent of members who voted also approved a district-wide health benefits governance board that gives decision-making power to a body made up of nine district unions and the school district.
The governance board will assume responsibility for managing the health and welfare programs for all employees.
Oakland Education Association president Trish Gorham said she thinks the governance board will do a better job of managing the benefits programs than the school district.
"This is the highest salary increase teachers and other employees have received in 15 years," Gorham said.
The contract covers all of the OEA's 2,400 members, which include teachers, nurses, counselors, social workers, speech therapists and psychologists.
The agreement, which was reached on May 13, came after what Gorham described as "18 months of intense negotiations."
It was reached several weeks after 94 percent of union members participating in a vote authorized a strike for next fall if an agreement wasn't reached.
The contract is retroactive to last July 1 and expires on June 30, 2017.
Gorham said in a statement, "This agreement is game changing in how we provide for salary increases. We have ensured that any increase in revenue experienced by the district automatically results in a salary increase for our members."
OUSD superintendent Antwan Wilson said in a statement, "The approval of OEA members validates this agreement as an important step forward for the school district's students and staff, one that will make it easier to identify, develop and retain top talent and create the conditions needed to prepare every student for college, career, and community success."
Wilson said, "This progress is tremendously encouraging, but it's not the end, it's the beginning of a process that will transform Oakland's school district into the Bay Area's premier education employer."
An important part of the agreement is having a ratio of only 24 students per teacher for all elementary schools and having all class size averages reach state-mandated levels five years earlier than previously scheduled, Gorham said.
She said the ratio of counselors to students will be lowered to 600-to-1 for grades 6 through 12 from the current level of 700-to-1, and counselors won't be required to work at more than three school sites.
In addition, substitute teachers who work full-time will receive paid dental and vision benefits, Gorham said.