Oakland teen arrested after CHP says he ran red light, injured 2, killed 1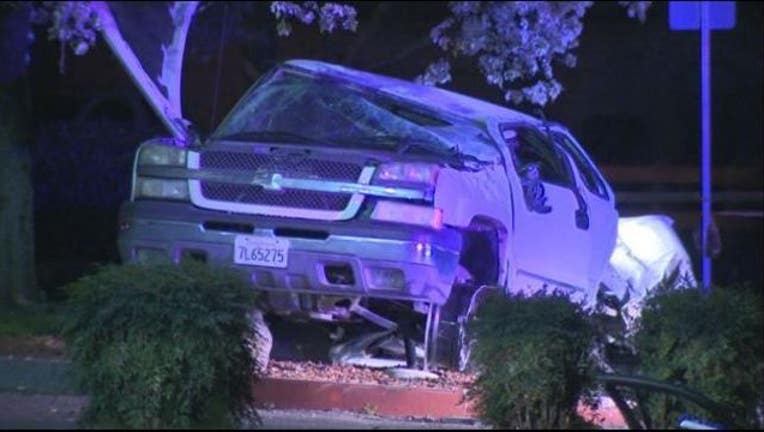 article
STOCKTON, Calif. (KTVU) - A 17-year-old Oakland teen was arrested after police said he was driving a stolen Chevrolet Silverado when he ran a red light and killed someone. 
Officers first tried to pull over the Chevrolet at 3 a.m. Friday on northbound Interstate 5 south of March Lane for speeding, the CHP said in a Facebook post.
The teen driver didn't stop and ran a red light near Quail Lakes Drive and March Lane, the CHP said, where he hit three other vehicles. 
The drivers of the other cars were injured, the CHP said: One suffered a minor injury and another suffered a major injury. One 36-year-old man from Stockton also died, the CHP said, without revealing any more details. 
The CHP later determined that the car had been stolen from Stockton. 
The teen was taken to the hospital for his injuries and was taken into CHP custody. He was not identified.
The investigation is ongoing.