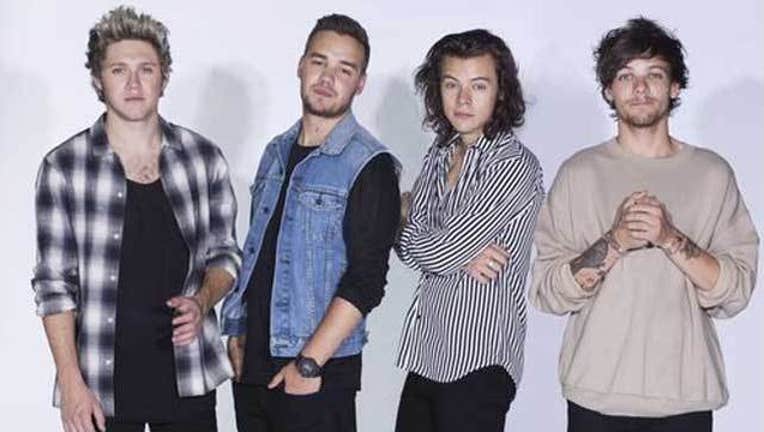 A boy band that emerged out of its members participation in the British version of former "American Idol" judge Simon Cowell's singing competition show "The X Factor," One Direction has become one of the most successful pop acts since the turn of the millennium. It was during the popular show's seventh season in 2010 that singers Niall Horan, Zayn Malik, Liam Payne, Harry Styles, and Louis Tomlinson auditioned as solo vocalists.
While they failed to advance as solo singers, they were put together to form a five-piece boy band for the show and qualified in the "Groups" catagory. Within a few weeks of first performing on "The X Factor" (the group sang an acoustic version of the alt-rock band Ednaswap's hit "Torn"), the quintet of young singers established themselves as a fan favorite.
One Direction would come in third on the show, but their final song "Forever Young" quickly became a massive hit after being leaked on the Internet. Shortly afterwards it was announced that 1D (as they are frequently referred to) had signed to Cowell's Syco Records label for a whopping 2 million pounds. The band quickly rose to become such a pop culture phenomenon that a book written about them published just after they started recording their debut album became a huge best seller.
Recording with a small army of pop producers at studios in Los Angeles, London and Stockholm, One Direction eventually put together Up All Night, a collection of songs that became a nearly instant platinum success on the strength of the singles "What Makes You Beautiful," "Gotta Be You" and "One Thing." Colombia signed the group to a North American recording contract and in 2012, One Direction went on a promotional blitz that included extensive television appearances and a tour supporting Nickelodeon-sponsored boy band Big Time Rush. By the end of the year, the group was performing "What Makes You Beautiful" at the closing ceremonies for the 2012 Summer Olympics in London.
1D has remained a commercial juggernaut ever since, selling out tours on both sides of the Atlantic and racking up a string of hit singles and albums (all four One Direction efforts have debuted at #1 on the Billboard charts, a feat no band has ever accomplished) in addition to being the subject of best-selling books and a pair of concert films/documentaries. The group suffered a blow with the sudden mid-tour departure of popular member Zayn Malik in March of this year (an announcement that was met with many tears shed by fans in social media posts), but 1D has decided to soldier on with the remaining for members. Their On the Road Again Tour comes to Levi's Stadium in Santa Clara Saturday night with Swedish electropop duo Icona Pop opening the show. For more information, please go to the Levi's Stadium website.
One Direction
Saturday, July 11, 7 p.m. $25-$99.50
Levi's Stadium