Over $30K raised for Santa Clara University soccer player after crash
SANTA CLARA, Calif. - More than $30,000 has been raised for a Santa Clara University soccer player who was struck by a car near campus last month, according to GoFundMe.
Eduardo "Eddy" Marin was struck while riding his scooter away from the SCU campus on the night of Oct. 18. Traffic was closed on Lafayette Street and Homestead Road while officers with the Santa Clara Police investigated the crash.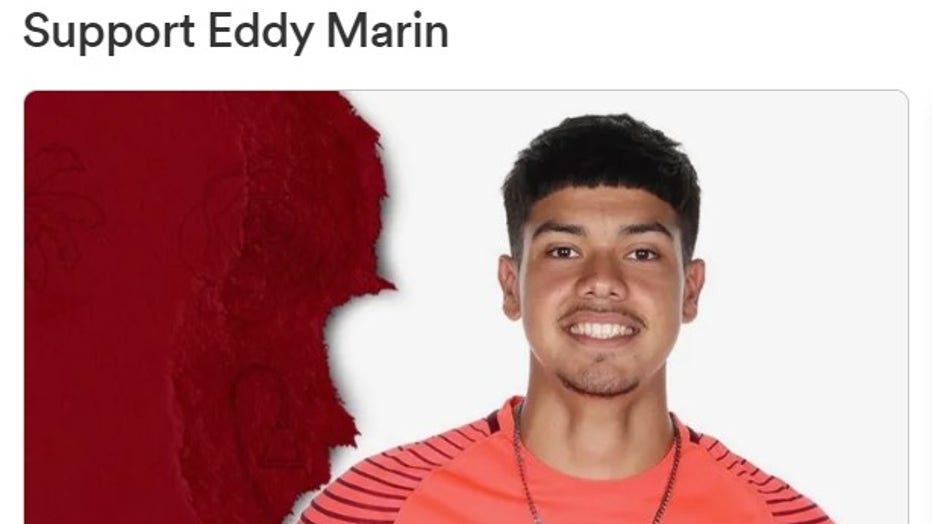 Photo of Eduard Marin (Courtesy of GoFundMe)
Since the crash, "Eddy has been fighting for his life," at Stanford Hospital, the GoFundMe reads. Marin has had four surgeries thus far, including a 4-hour emergency procedure to remove an aneurysm on Sunday. Marin still has at least two surgeries ahead of him, including work on the right side of his face. 
The fundraiser says this journey will continue to be "an uphill battle" for Marin and for his family. 
"Eddy's mother is going to take time off of work to be by Eddy's side for as long as he needs. His father had to return to work. His siblings are here lending their support to their parents as much as they can. The GoFundMe would greatly help out with medical bills, travel, gas expenses, food, hotel accommodations, and rent for Eddy's housing and this simply would alleviate some financial burden and offer them some comfort and strength at this difficult time," the GoFundMe reads. 
Tori Gaines is a reporter for KTVU. Email Tori at tori.gaines@fox.com or call her at 510-612-9274. Keep up with her on X @ToriDoesNewsNow.